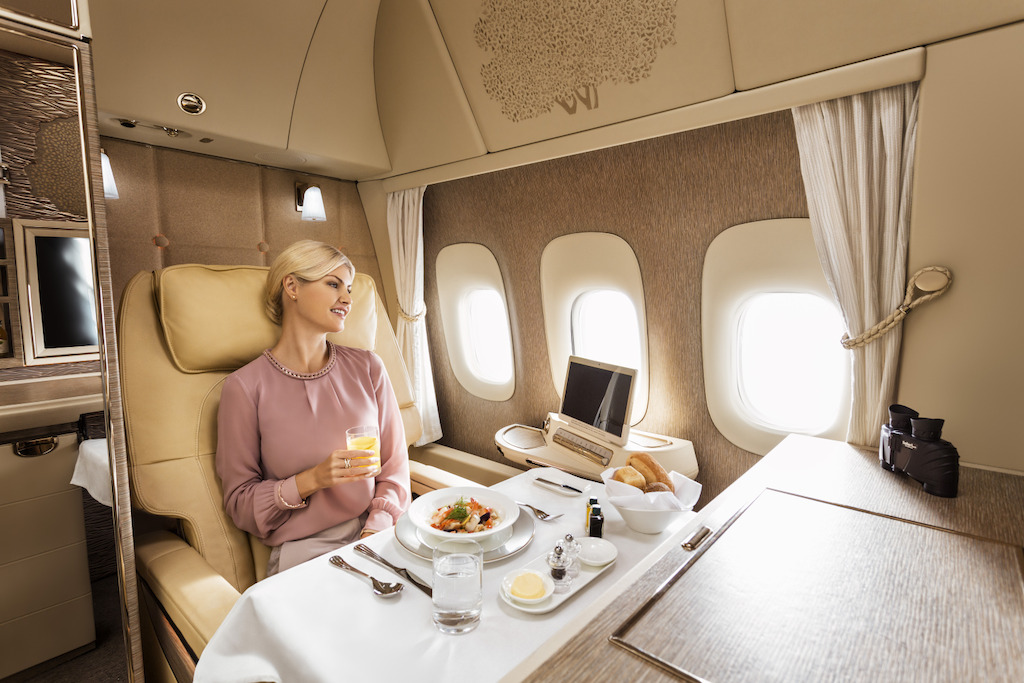 14/11/2017 12:26
Fly Emirates' First Class – inspired by Mercedes-Benz
Stuttgart/Dubai - Business 24 - Mercedes-Benz and Emirates Airline are joining forces as part of a brand cooperation move. The first cooperation project is the completely redesigned First Class in the Boeing 777 fleet belonging to Emirates. Inspired by the interior design of the S‑Class, it sets new standards in the aviation industry in terms of luxury and comfort. As such, Emirates and Mercedes-Benz are leading the way with luxurious first-class mobility on land and in the air. This is underscored by an exclusive S‑Class Chauffeur-drive service. From 1 December 2017, passengers flying in the new First Class cabins can make use of new S‑Class models for door-to-door transfer to and from Dubai airport.
"We are delighted about the partnership with Emirates, which is one of the most well-known airlines in the world. With immediate effect, travellers in the Emirates First Class are now also able to enjoy the sense of luxury of our Mercedes-Benz S‑Class above the clouds", according to Dr Jens Thiemer, Vice President Marketing Mercedes-Benz Cars. "Emirates and Mercedes-Benz combine consistent excellent standards of quality and are passionate about providing customers with the best mobility offerings in the segment."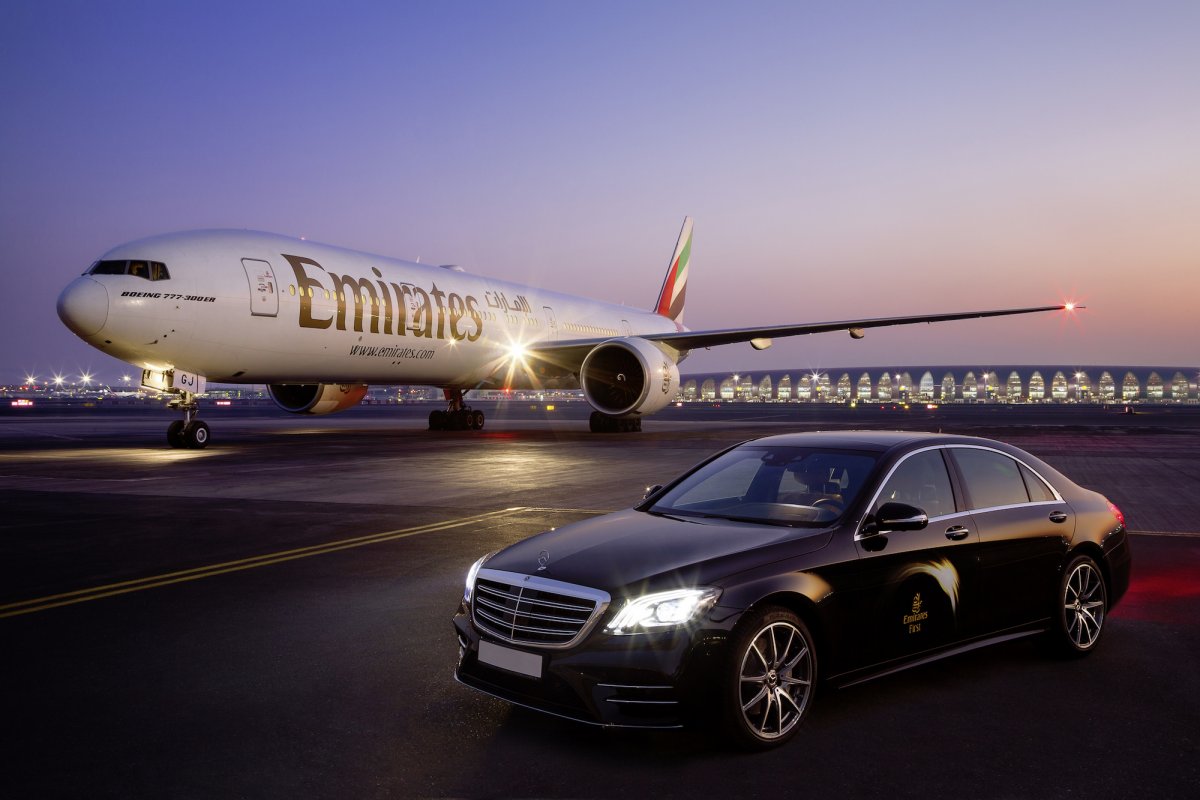 Sir Tim Clark, President of Emirates Airline, said: "As a pioneer, Emirates implemented the concept of the First Class suite as early as 2003. Today it sets the standard for First Class travel in the entire aviation industry. Over the years we have continually refined and enhanced it. We are extremely delighted with our new suite, which offers unprecedented levels of privacy, comfort and luxury. Our cooperation with Mercedes-Benz brings together two global brands, both of which stand for innovation, quality, luxury and comfort."
Fly like in the S-Class
The cooperation began in 2014 with an initial meeting at Woburn Abbey, England. This is where teams from both companies exchanged the latest design trends and innovations. The aircraft interior designers were particularly impressed with the design of the new S‑C lass. As a result, for the first time they took inspiration from automotive design in their work.
After three years of intensive work involving numerous drafts and tests, they created the new fully enclosed First-Class private suite inspired by Mercedes‑Benz which is now being presented. With this suite Emirates is providing a new dimension in flying in the world's largest Boeing 777 fleet: the suite offers a luxurious atmosphere with a generous amount of space and guarantees air passengers complete privacy. Elements inspired by the S‑Class include the choice of materials, the high standard of workmanship, the controls and also the attractive ambient light system. This and the latest technology, such as virtual windows, and a function adopted from NASA space travel which imparts a sense of weightlessness, turn flying into a new experience.
AMD Rates
10:48 20/07
Buy
Sell
AMD / USD
475.50
477.00
AMD / EUR
534.00
538.00
AMD / RUR
7.54
7.63
dollars
dollars
BTC/USD
10524.2372188
+6.31%
ETH/USD
221.836763634
+1.69%
BCH/USD
311.528445809
+3.83%
XRP/USD
0.3197712784
+1.49%
LTC/USD
97.0547543506
+5.10%
BTC
187,598,475,014
+6.32%
ETH
23,727,557,514
+1.70%
XRP
13,696,668,825
+1.49%
Platinum
12929.39
+109.11
Molybdenum
25970.00
+0.85%
Dow Jones
27154.20
-0.25%
Hang Seng
28765.40
+1.07%
CBA Interest Rates
Refinancing
Refinancing Rate
5.75
+0.00
Lombard Repo
Lombard Repo Rate
7.25
+0.00
Macroeconomy
CEA
Coefficient of Economic Activity
+7.30%
Ind. Prod.
3
Volume of Industrial Production
733.1
+5.60%
Avg. Salary
2
Average salary
176,215
+5.40%
Services
3
Volume of services
737.3
+16.50%
Construction
3
Volume of construction
97.3
+6.10%
1 - mln AMD, 2 - AMD, 3 - bln AMD