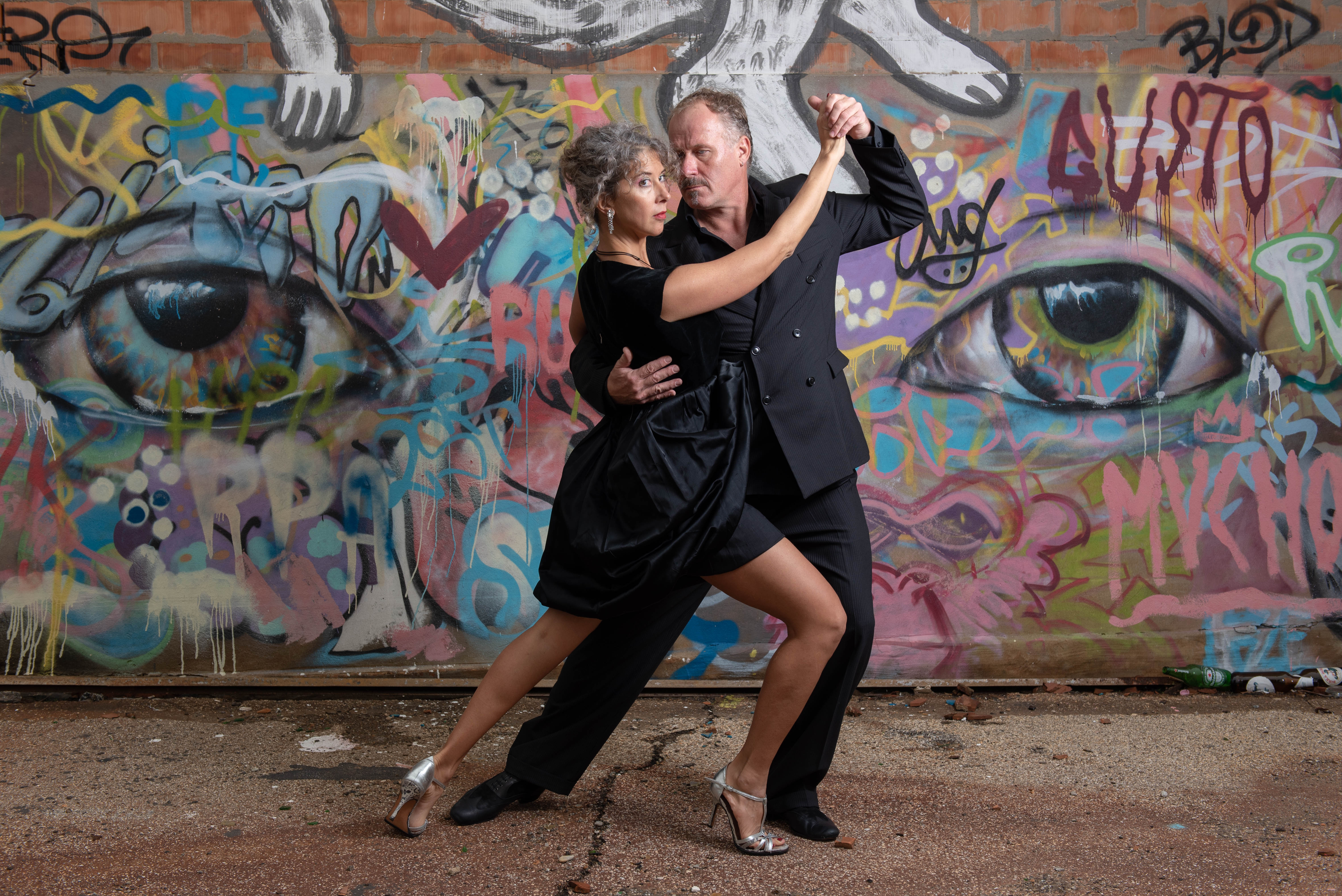 05/04/2019 13:31
Converse Bank: The Argentinean composer of Armenian descent Alicia Terzian's group ENCUENTROS will have concerts in Yerevan
On April 12 and 18, Encuentros group established by famous Argentine composer of Armenian origin Alicia Terzian will perform in Yerevan. The concert is organized by the companies managed by Argentine-Armenian businessman, philanthropist Eduardo Eurnekian - Converse Bank, Karas Wines, and Armenia International Airports. The concert is co-organized by the Armenian National Philharmonic Orchestra.
"This is the third visit of Encuentros group to Armenia. Argentine music has always attracted the Armenian audience, which welcomes us warmly. Hopefully, this time we will have another warm welcome from the Armenian audience, as well as will have new opportunities to get more familiar with Armenia", - said a musician of the group Sergio Polizzi.
Encuentros group was founded 40 years ago and has performed the music of the XX and XXI centuries throughout its existence. As the first performer of many Argentine composers' works, Alice Terzian's group has paved the way to big stages for those composers. And today the group successfully performs concerts around the world, bringing together the fans of classical and contemporary music, the art of singing and dancing.
"This trip to Armenia is another opportunity for a meeting with the country of my parents and for expressing my gratitude to Eduardo Eurnekian, a good friend of mine, a great businessman and philanthropist famous in Argentina, Armenia, and all over the world. This will be really a wonderful experience for us, and we are very happy to meet the Armenian audience again, especially great Armenian musicians, performers, and composers, and celebrate with them the 40th anniversary since establishment of the group", - said Alicia Terzian.
During the concerts, works by famous composers, such as Astor Piazzolla, Anibal Troilo, as well as Alicia Terzian will be played, dances and songs performed.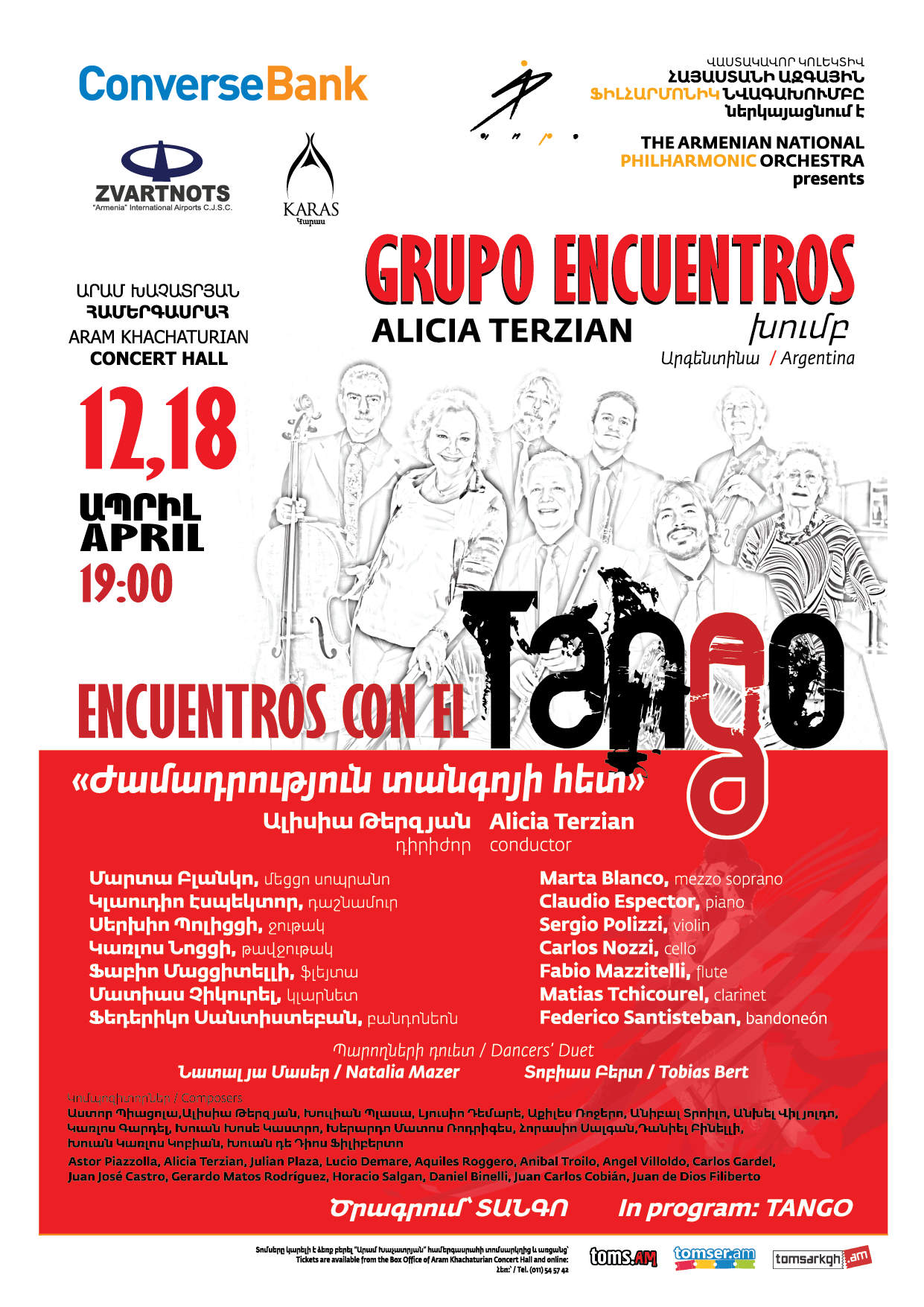 AMD Rates
10:36 18/05
Buy
Sell
AMD / USD
479.00
481.00
AMD / EUR
536.00
539.00
AMD / RUR
7.39
7.48
dollars
dollars
BTC/USD
7243.68883441
-9.50%
ETH/USD
239.552640268
-7.47%
BCH/USD
360.429488052
-12.26%
XRP/USD
0.3803820313
-14.19%
LTC/USD
88.4588689749
-11.19%
BTC
128,250,322,106
-9.49%
ETH
25,416,909,328
-7.46%
BCH
6,410,725,025
-12.25%
XRP
16,026,754,318
-14.19%
LTC
5,467,495,480
-11.17%
Molybdenum
26896.00
+0.00%
Dow Jones
25764.00
-0.38%
Hang Seng
27946.46
-1.16%
CBA Interest Rates
Refinancing
Refinancing Rate
5.75
+0.00
Lombard Repo
Lombard Repo Rate
7.25
+0.00
Macroeconomy
CEA
Coefficient of Economic Activity
+5.80%
Ind. Prod.
3
Volume of Industrial Production
1,737.7
+4.30%
Avg. Salary
2
Average salary
172,357
+3.80%
Services
3
Volume of services
1,764.7
+18.80%
Construction
3
Volume of construction
422.3
+4.50%
1 - mln AMD, 2 - AMD, 3 - bln AMD