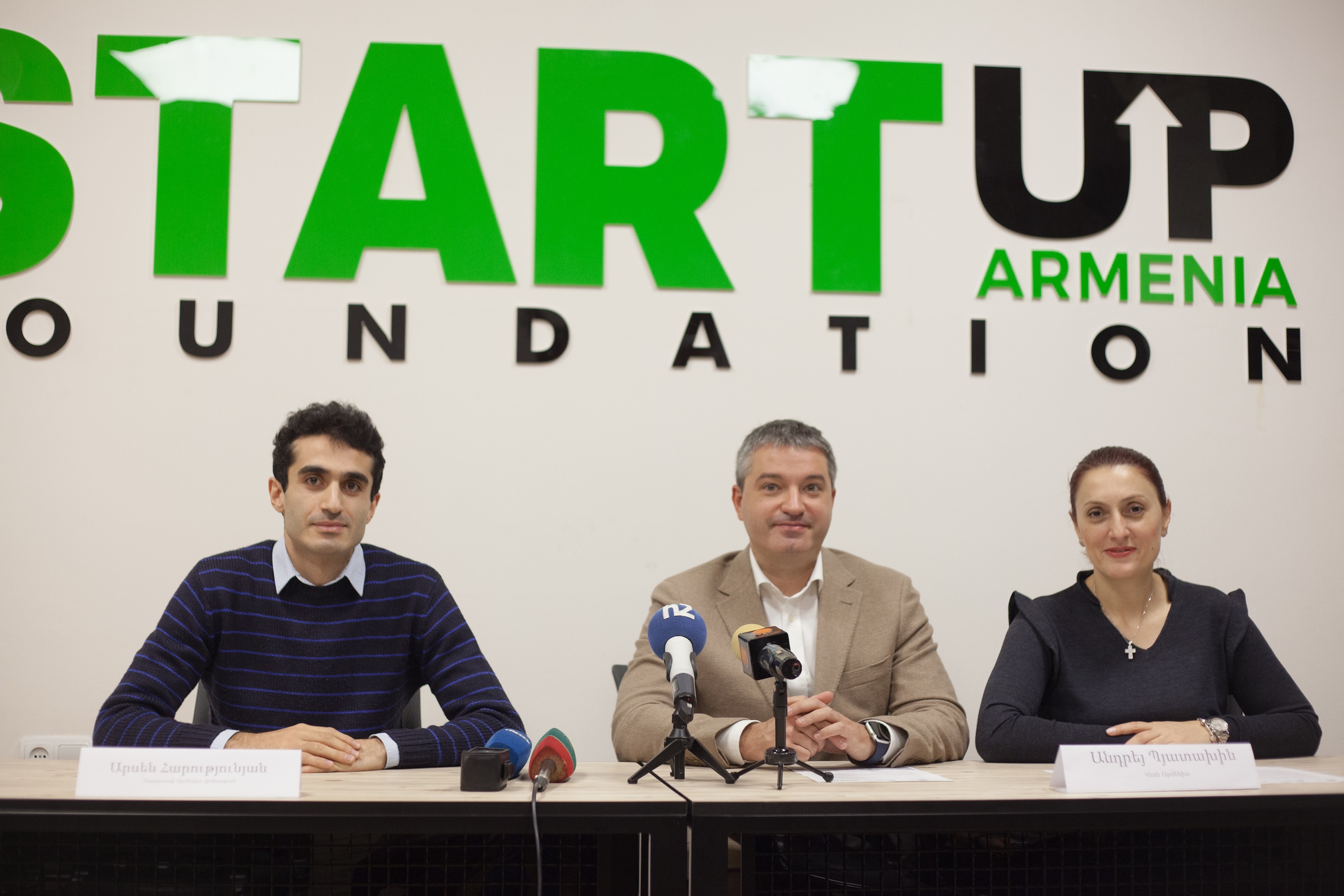 10/12/2019 13:42
Beeline and Startup Armenia Foundation Launch 'Startup Club' Initiative
Beeline Armenia and Startup Armenia Foundation announce the launch of the project "Startup Club".
Startup Club is an educational initiative that strives to help teenagers from regions discover their entrepreneurial skills and contribute to the development of their social responsibility.
Clubs will work in several Armenian communities, namely in Aparan, Ashtarak, Yeghvard, Gavar and border communities of Koti and Aygehovit.
Project beneficiaries are 150 teenagers, aged 13-17, with diverse backgrounds and common interest in the startup ecosystem, who will be granted an opportunity to take part in one of the biggest events of the ecosystem in the region – Sevan Startup Summit 2020.
Beeline Armenia CEO Andrey Pyatakhin noted: 'This is not the first time that we are implementing projects aimed at contributing to the development of the startup ecosystem in Armenia and increasing the digital literacy among young people. With this project, we are resolving both of these issues simultaneously, for our young people will receive both skills of digital proficiency and the necessary knowledge to run a business in the present.'
Project CEO Arsen Harutyunyan underlined: 'Startup Clubs will enable the youth to recognize that it is possible to stay in their cities, villages, to remain in their hometowns and partake in global tendencies, to suggest startup ideas and implement them, thus, generating income and improving others' lives.'
Startup Club puts an emphasis on the empowerment of youth in regions and their social engagement. In the framework of the project, Beeline Armenia acts as its strategic partner.
Ucom
- broadband connection starting at AMD 6,000
AMD Rates
09:20 18/01
Buy
Sell
AMD / USD
479.00
480.00
AMD / EUR
530.00
535.00
AMD / RUR
7.77
7.80
dollars
dollars
BTC/USD
8673.50721772
-2.28%
ETH/USD
165.73898062
-1.47%
BCH/USD
331.708983598
-2.02%
XRP/USD
0.2326178884
-0.22%
LTC/USD
57.1719052968
-2.97%
BTC
157,603,801,683
-2.25%
ETH
18,123,971,443
-1.43%
XRP
10,154,649,200
-0.22%
Molybdenum
21164.00
+0.00%
Dow Jones
29348.10
+0.17%
Hang Seng
28795.91
-0.90%
CBA Interest Rates
Refinancing
Refinancing Rate
5.50
+0.00
Lombard Repo
Lombard Repo Rate
7.00
+0.00
Macroeconomy
CEA
Coefficient of Economic Activity
+7.10%
Ind. Prod.
3
Volume of Industrial Production
1,444.4
+9.70%
Avg. Salary
2
Average salary
178,633
+5.90%
Services
3
Volume of services
1,476.8
+15.50%
Construction
3
Volume of construction
251,836
+4.40%
1 - mln AMD, 2 - AMD, 3 - bln AMD