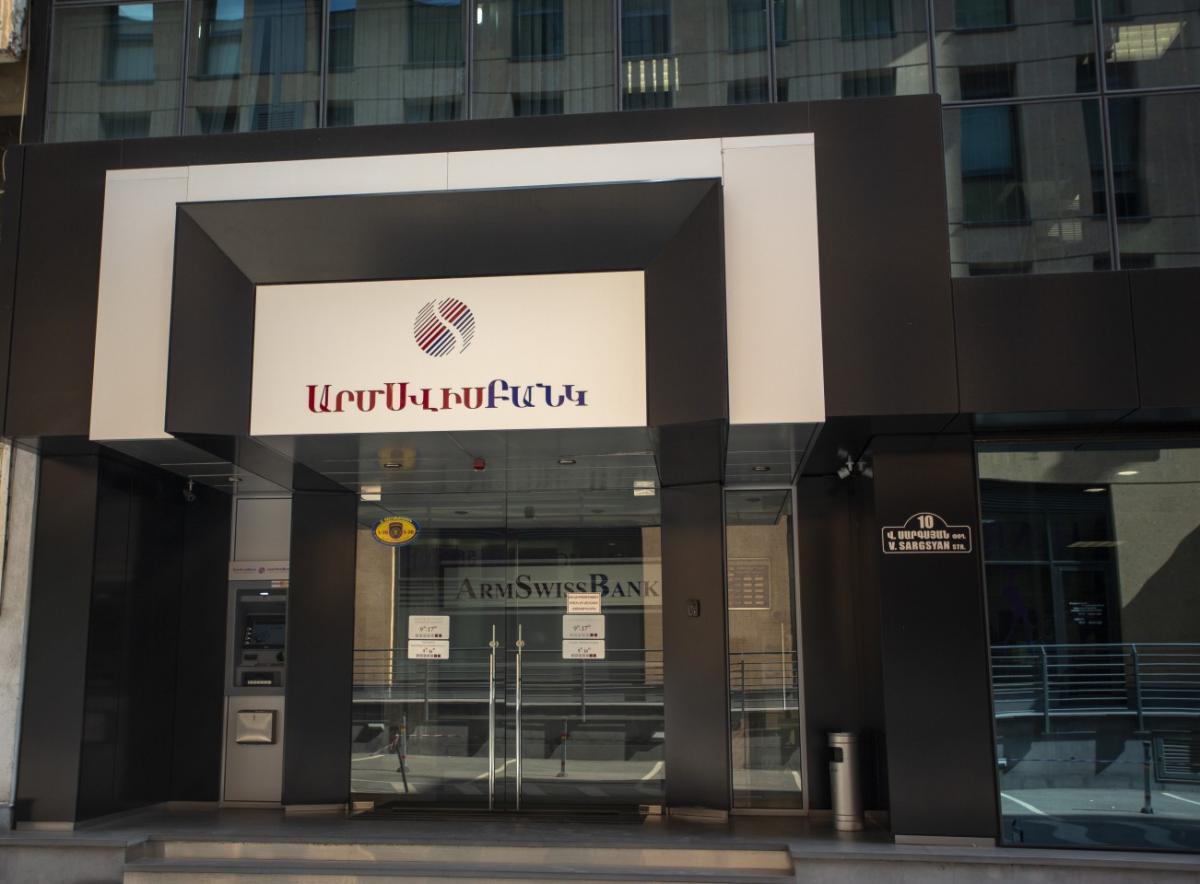 09/01/2020 12:25
"Armswissbank" CJSC joins the second phase of KfW "energy efficiency for MSME" loan program
According to a loan agreement signed between "ARMSWISSBANK" CJSC and the Central Bank of Armenia, the Bank has joined the second phase of the Energy Efficiency for MSME loan program implemented by the KfW.
The mentioned financing will be directed to the development and increase of efficiency of alternative energy use in the RA economy. The program enables the local MSMEs to invest in energy-efficient equipment and technologies, as well as the development of infrastructure.
It should be noted that the "German-Armenian Fund" Project Management Office carries out the supervision and administration of the project.
It is noteworthy that the financing of energy efficiency and renewable energy is one of the strategic directions of "ARMSWISSBANK" CJSC and the Bank implements financing projects for small hydropower plants since 2006. Participating in several lending programs on energy efficiency and renewable energy offered by international financial institutions, including KfW and EBRD, the Bank has achieved significant results through numerous projects. Over the past 1.5 years, the Bank has funded approximately 50 solar power plant projects, including two largest industrial-scale power plants currently operating in Armenia, dozens of projects in high-performing technologies for daily operations.
Highlighting the role of renewable energy and energy-efficient technologies in the mitigation of climate change, "ARMSWISSBANK" CJSC will continue to expand its cooperation with international organizations to support the MSMEs with favourable financing conditions.
Ucom
- broadband connection starting at AMD 6,000
AMD Rates
09:04 26/02
Buy
Sell
AMD / USD
477.50
479.00
AMD / EUR
519.00
522.00
AMD / RUR
7.30
7.35
dollars
dollars
BTC/USD
9197.9519203
-3.99%
ETH/USD
240.430918871
-7.50%
BCH/USD
336.303269133
-8.55%
XRP/USD
0.2439608463
-8.96%
LTC/USD
68.9119087686
-6.41%
BTC
167,752,357,498
-3.98%
ETH
26,412,949,414
-7.48%
XRP
10,673,143,921
-8.96%
Platinum
14825.03
-187.37
Molybdenum
20834.00
-2.07%
Dow Jones
27081.36
-3.15%
Hang Seng
26893.23
+0.27%
CBA Interest Rates
Refinancing
Refinancing Rate
5.50
+0.00
Lombard Repo
Lombard Repo Rate
7.00
+0.00
Macroeconomy
CEA
Coefficient of Economic Activity
+8.90%
Ind. Prod.
3
Volume of Industrial Production
144.15
+9.0%
Avg. Salary
2
Average salary
183,030
+5.90%
Services
3
Volume of services
152.67
+13.20%
Construction
3
Volume of construction
11.85
+7.70%
1 - mln AMD, 2 - AMD, 3 - bln AMD