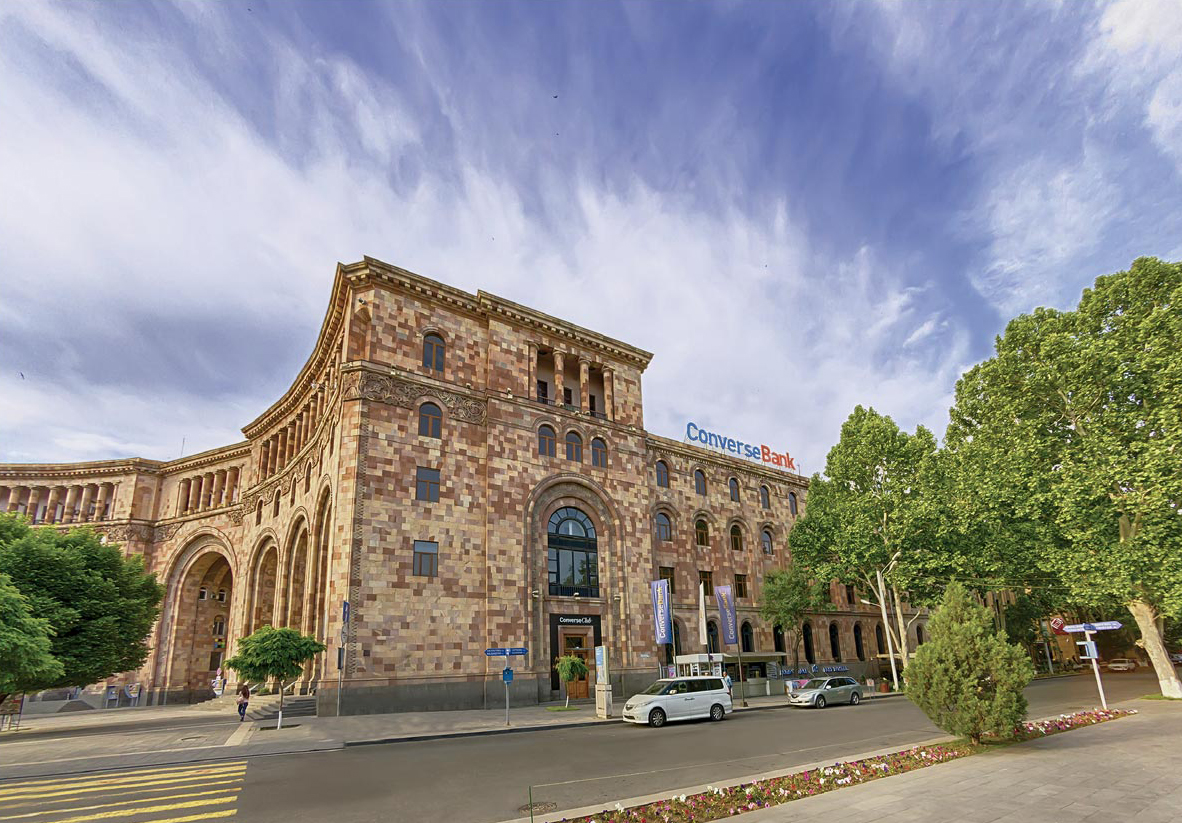 17/02/2020 16:44
Converse Bank has introduced ConverseGreen - "Green" financing product
Converse Bank has launched corporate and SME financing project within the framework of ConverseGreen loan. It is designated to small, medium and large entrepreneurs, individuals and entities carrying out activities in the agricultural sector and development/construction organizations. "ConverseGreen is a competitive offer directed towards expansion of energy efficiency and use of alternative energy. Financing within the framework of the lending will allow the entities to acquire equipment and technologies meeting the highest state-of-the-art standards, modernize their infrastructure ", - said Converse Bank .
Key directions of funding include, in particular: acquisition of heating and ventilation, lighting, cooling systems, building constructions' improvement / repair /, acquisition of food processing equipment, transport vehicles, agricultural machinery, solar panels installation and so on .
The amount of financing under the product ranges from 5 million to 1 billion Armenian drams. Lending is provided with up to 60 months repayment period, at a competitive interest rate.
It should be noted that ConverseGreen product was introduced within the framework of KFW "Energy Efficiency SMEs" project.


Ucom
- broadband connection starting at AMD 6,000
AMD Rates
10:00 04/04
Buy
Sell
AMD / USD
500.00
503.00
AMD / EUR
540.00
544.00
AMD / RUR
6.48
6.65
dollars
dollars
ETH/BTC
0.02124698
+0.29%
BCH/BTC
0.03414226
-2.29%
XRP/BTC
0.00002623
-1.21%
LTC/BTC
0.00597115
+0.23%
Molybdenum
17924.00
-0.61%
Dow Jones
21052.53
-1.69%
Hang Seng
23749.12
+2.21%
CBA Interest Rates
Refinancing
Refinancing Rate
5.25
+0.00
Lombard Repo
Lombard Repo Rate
6.75
+0.00
Macroeconomy
CEA
Coefficient of Economic Activity
+8.90%
Ind. Prod.
3
Volume of Industrial Production
299.57
+15.30%
Avg. Salary
2
Average salary
190,468
+10.4%
Services
3
Volume of services
305.24
+11.20%
Construction
3
Volume of construction
26.97
+5.80%
1 - mln AMD, 2 - AMD, 3 - bln AMD