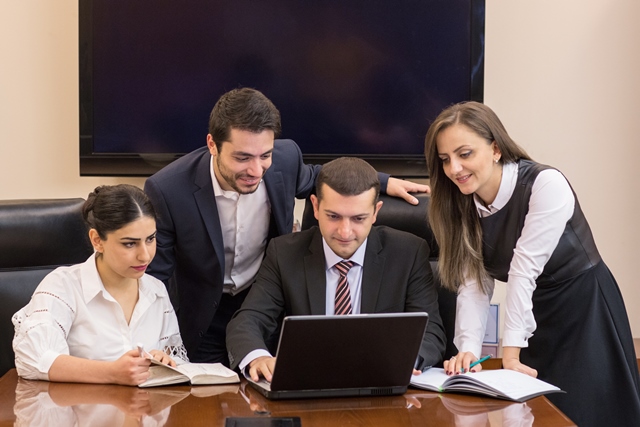 Ameriabank Reaches the Final Stage of International Online Competition
Ameriabank's team has reached the final stage of the 8th International Online Virtual Banking Competition. The final will be held on November 23 in Hague, where Ameriabank will be competing with 3 other finalists: Bancop SA (Paraguay), Supervielle (Argentina) and Ficohsa (Honduras). Overall, 30 banks from Africa, Asia, Latin America, Europe and Central Asia were participating in the competition.
The competition is related to effective assets, liabilities and risk management issues in banks.
The aim of the competition is to promote knowledge in finance and banking, upgrade professional skills, share alternative and innovative knowledge and international experience, strengthen and develop risk management practices in financial institutions.
The competition was organized by SimArch Group as part of finance and banking learning platform and financed by the Netherlands' FMO, DEG (member of KfW Group) and French PROPARCO.
SimArch presents new advanced learning solutions for professionals in financial and banking sectors since 1999, providing big education opportunities. The company's learning programs have been successfully implemented by 170 entities in 45 countries, including major banks such as ABN AMRO, ING, FirstRand, Dexia and others.
-----------
Ameriabank is a dynamically developing bank and one of the major and most stable financial institutions in Armenia. The first investment bank in Armenia, Ameriabank has been providing a large package of innovative banking services since 2007. Now Ameriabank CJSC is a universal bank offering corporate, investment and retail banking services in a comprehensive package of banking solutions.
For further information, please visit www.ameriabank.am