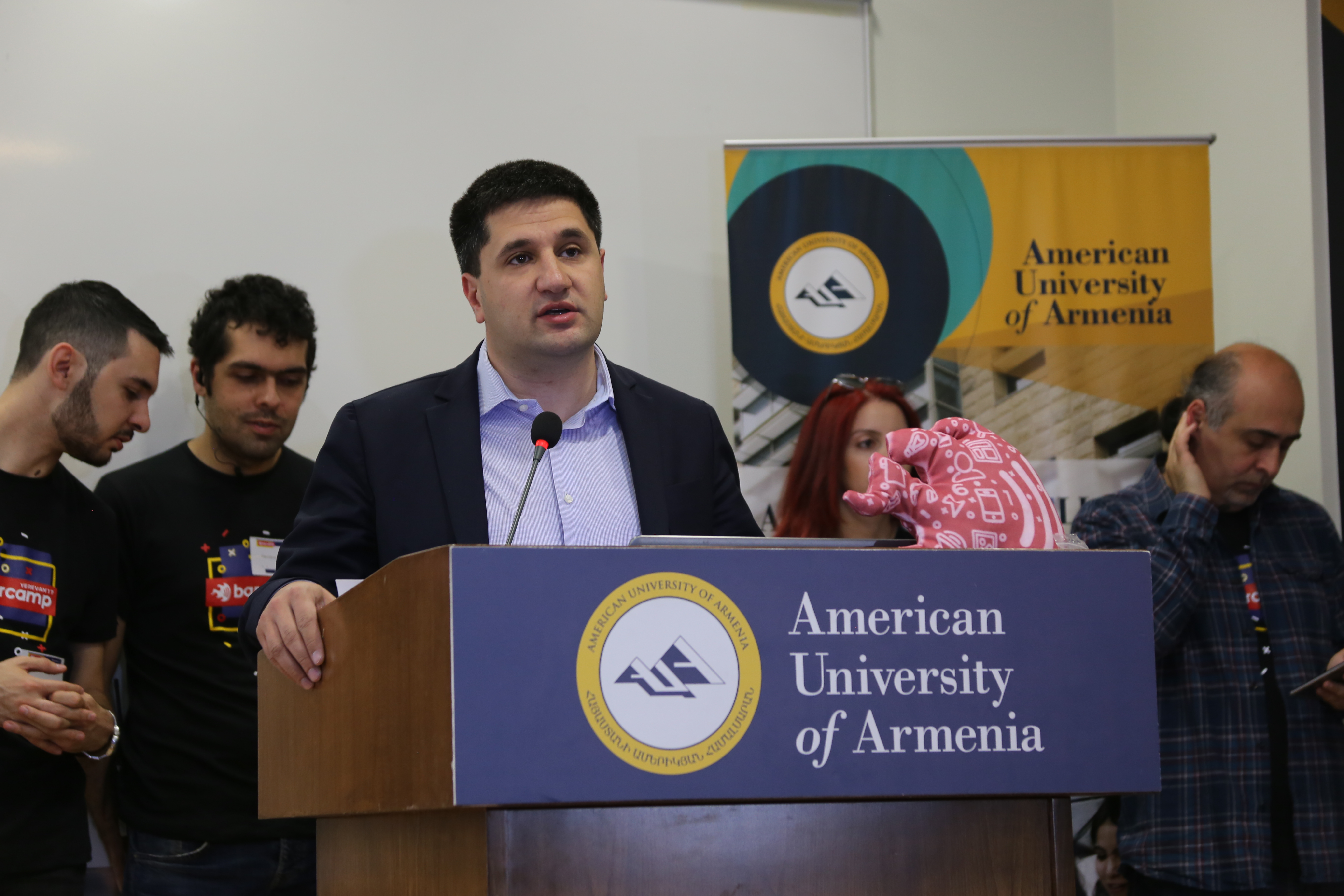 28/05/2017 00:09
Ucom. BarCamp Yerevan 2017 kicks off today
One of the most awaited IT events – "BarCamp Yerevan 2017" youth nonconference will be held in Yerevan on May 27-28. For already 9 years BarCamp Yerevan brings together under one roof thousands of IT specialists. The aim of the nonconference is to promote exchange of skills and experiences, as well as establishment of new relations in IT sector.
During this year's event six international guests will deliver speeches – programmer Jan Wildeboer (Germany), Edward Urlich (Czech Republic), Ilya Klimov (Ukraine), photographer Andrew Rowat (Canada), Ekaterina Tkacheva and Ekaterina Eroshenko (Russia).
This year as well master classes by the best IT professionals, as well as a job market participated by dozens of IT companies will be held within the frames of BarCamp Yerevan 2017. Event schedule and the list of guests are available on the official website and Facebook page of "BarCamp Yerevan 2017" nonconference.
For already 4 years Ucom is the general partner of BarCamp Yerevan. "The development of IT sector is a matter of national security for Armenia and literally of strategic importance to our country. In this respect it's noteworthy that Ucom supports opening of "Armath" laboratories in 9 regions of Armenia, attended mainly by 6-7 grade students, who try to apply practically their knowledge of algebra, geometry and physics. Besides, Discovery Science and Ucom have announced a contest for young scientists and innovators. The author of the best idea on how the communication will look like in the future will travel to the Netherlands and visit the European Space Agency," said Hayk Yesayan, Director General at Ucom.
Sponsors of the event are Workfront Armenia, SFL LLC and Ginosi Apartels. BarCamp Yerevan can be found on Facebook (www.facebook.com/barcampevn), Twitter (@barcampam), Instagram (https://www.instagram.com/barcamp_yerevan/). The official hashtag of the nonconference is #barcampevn17.
BarCamp is an event format allowing to hold open discussions and free exchange of ideas in a nonformal environment. All the events held within the frames of BarCamp Yerevan are fully organized by joint efforts of volunteers, who represent IT technology and media sectors in Armenia. BarCamp has been held in Armenia since 2009. The number of participants of the first BarCamp Yerevan reached 200-300, 8 years later it exceeded 3000.
Ucom
- broadband connection starting at AMD 6,000
AMD Rates
09:03 19/02
Buy
Sell
AMD / USD
486.50
488.50
AMD / EUR
548.00
553.00
AMD / RUR
7.33
7.43
dollars
dollars
BTC/USD
3924.23433681
+4.74%
ETH/USD
147.570959468
+6.78%
BCH/USD
148.484318947
+12.95%
XRP/USD
0.3249538004
+4.69%
LTC/USD
47.9318285366
+7.35%
BTC
68,856,479,685
+4.76%
ETH
15,482,908,474
+6.79%
BCH
2,617,767,407
+12.96%
XRP
13,390,726,446
+4.69%
Platinum
12664.18
+315.25
Molybdenum
26000.00
+0.00%
Dow Jones
25883.25
+0.00%
Hang Seng
28228.13
-0.42%
CBA Interest Rates
Refinancing
Refinancing Rate
5.75
+0.00
Lombard Repo
Lombard Repo Rate
7.25
+0.00
Macroeconomy
CEA
Coefficient of Economic Activity
+5.80%
Ind. Prod.
3
Volume of Industrial Production
1,737.7
+4.30%
Avg. Salary
2
Average salary
172,357
+3.80%
Services
3
Volume of services
1,764.7
+18.80%
Construction
3
Volume of construction
422.3
+4.50%
1 - mln AMD, 2 - AMD, 3 - bln AMD