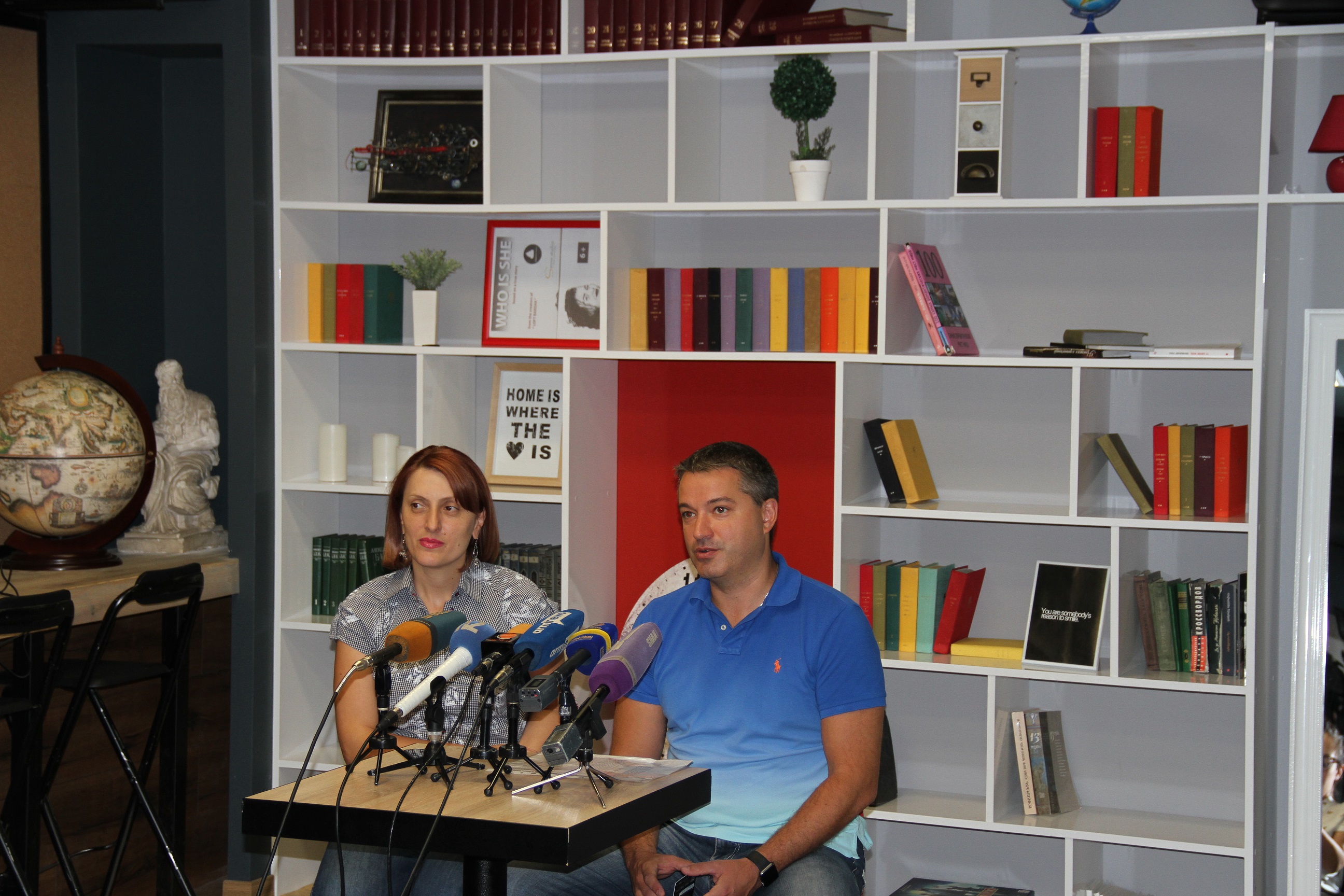 14/09/2017 18:45
Beeline Armenia launched Domains.Beeline.am service for domain registration
Beeline launched the Domains.Beeline.am platform, where you can choose different domain names in more than 400 zones and immediately register them online.
The domains of the first (TLD) and second level (SLD) are available on the platform. Armenian residents and non-residents will get a special price for the .am and .հայ domains - 8900 AMD for 1-year registration. So far, users can pay for registration online with a credit card, as well as through PayPal and Alipay payment systems. Payment methods will be stretched out in the nearby future.
"It's obvious that in Armenia internet technologies are developing steadily and, definitely, this leads the transition of businesses to the Internet. And, the registration of a domain name is the first step of presenting an offer on the Internet. The ratio of the number of domain name owners to the total number of Internet users in Armenia in percentage terms is rather low therefore the growth potential of this segment is very high. For our clients, we have developed a special offer regarding Armenian .am and .Հայ domain names, and we are sure this will positively affect the promotion of projects on the local market, as well as the using and development of the national language on the Internet," said Beeline General Director in Armenia Andrey Pyatakhin.
The project implements together with a domain name registrar Regnest.com.
For more information, please visit http://domains.beeline.am or submit your question from "Contact us" page.
Ucom
- broadband connection starting at AMD 6,000
AMD Rates
08:41 22/10
Buy
Sell
AMD / USD
475.00
476.50
AMD / EUR
528.00
533.00
AMD / RUR
7.43
7.50
dollars
dollars
BTC/USD
8237.90219686
-0.32%
ETH/USD
174.678311383
-0.30%
BCH/USD
231.74021265
+2.56%
XRP/USD
0.2964523711
+1.82%
LTC/USD
54.9829991785
+0.85%
BTC
148,333,619,339
-0.31%
ETH
18,908,302,546
-0.28%
XRP
12,819,387,112
+1.82%
Platinum
13695.71
+126.90
Molybdenum
22928.00
-1.42%
Dow Jones
26827.64
+0.21%
Hang Seng
26786.20
+0.23%
CBA Interest Rates
Refinancing
Refinancing Rate
5.50
+0.00
Lombard Repo
Lombard Repo Rate
7.00
+0.00
Macroeconomy
CEA
Coefficient of Economic Activity
+7.0%
Ind. Prod.
3
Volume of Industrial Production
1,260.1
+9.50%
Avg. Salary
2
Average salary
178,659
+5.70%
Services
3
Volume of services
1,284.4
+15.5%
Construction
3
Volume of construction
208,242
+4.40%
1 - mln AMD, 2 - AMD, 3 - bln AMD