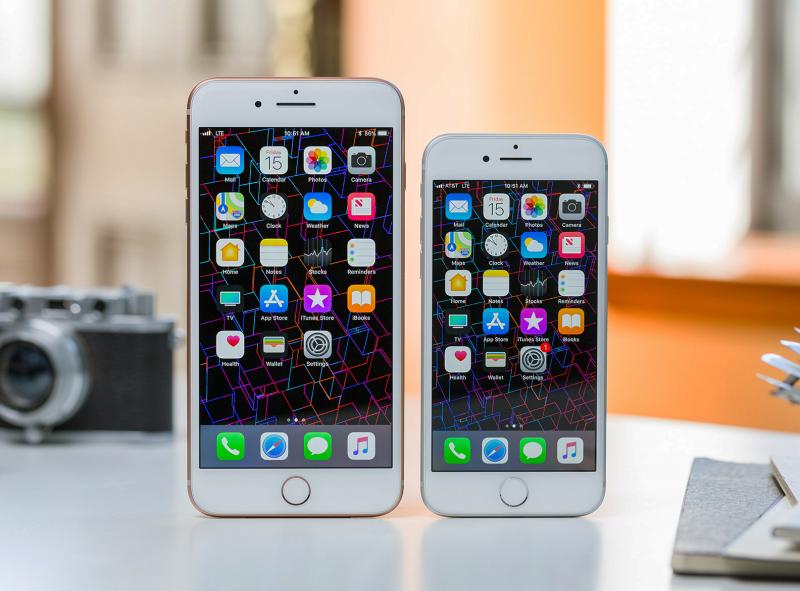 04/10/2017 15:51
VivaCell-MTS: iPhone 8 and iPhone 8 Plus went on sale
VivaCell-MTS informs that new "iPhone 8" and "iPhone 8 Plus" are available to buy now at VivaCell-MTS service centers.
The price of the "iPhone 8" smartphone is AMD 459 900. The price of "iPhone 8 Plus" is AMD 509 900. The devices can be purchased both in cash and by installment.
Highest-quality waterproofing material has been used in the design of "iPhone 8" and "iPhone 8 Plus", as well as the feature of wireless charging has been made available on the devices. Detailed description of "iPhone 8" and "iPhone 8 Plus" characteristics can be found in the official website of VivaCell-MTS.
For more information, one can visit www.mts.am, contact 111 free of charge hotline, chat with us through "111 Online", or approach one of our service centers across Armenia. For updates on our news, join us on Facebook at https://www.facebook.com/VivaCellMTSofficialpage
AMD Rates
08:36 14/12
Buy
Sell
AMD / USD
481.50
483.00
AMD / EUR
569.00
571.00
AMD / RUR
8.19
8.29
dollars
dollars
Molybdenum
16500.00
+3.13%
Dow Jones
24585.43
+0.33%
Hang Seng
29222.10
+1.49%
CBA Interest Rates
Refinancing
Refinancing Rate
6.00
+0.00
Lombard Repo
Lombard Repo Rate
7.50
+0.00
Macroeconomy
CEA
Coefficient of Economic Activity
+7.0%
Ind. Prod.
3
Volume of Industrial Production
1,338.331
+12.4%
Avg. Salary
2
Average salary
189,972
+2.6%
Services
3
Volume of services
1,182.168
+13.9%
Construction
3
Volume of construction
274.599
-0.9%
1 - mln AMD, 2 - AMD, 3 - bln AMD