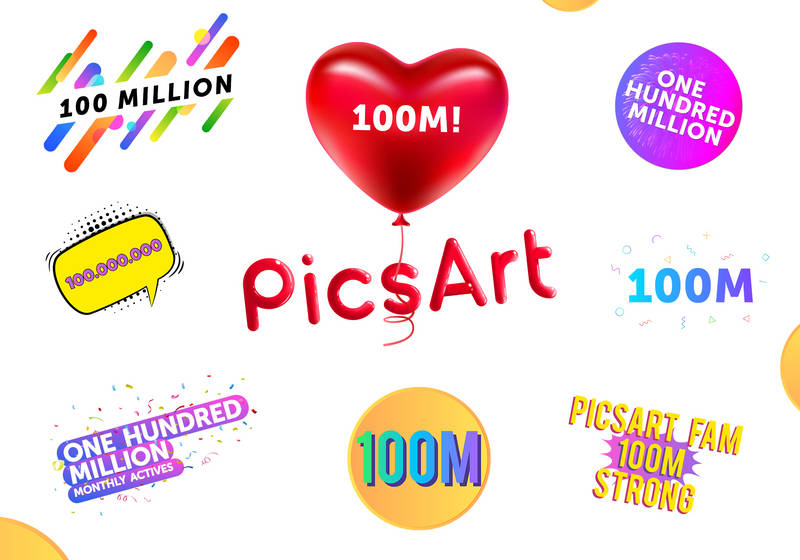 31/10/2017 23:35
PicsArt Surpasses 100 Million Monthly Active Users
PicsArt, the world's largest photo editor and creative community, today announced it has more than 100 million monthly active users (MAUs). PicsArt has been downloaded hundreds of millions of times worldwide, in more than 30 languages, and its massive user base edits more than 850 million images every month. Additionally, PicsArt reached 50 million stickers created monthly, and is also quickly becoming one of the largest open-source collections of images in the world.
"I started PicsArt to make a safe, creative and collaborative space for artists like my daughter. Before PicsArt, beginner artists would find it challenging to share their work without being discouraged," said Hovhannes Avoyan, CEO & Founder of PicsArt. "I wanted a space where everybody could freely express their creativity. Where everybody could have access to quality tools that are easy to use and deliver great artistic results. We see 100 million monthly active users as an important milestone toward making everyone creative; we intend to reach a much larger audience in the years ahead."
"There are only a handful of consumer services that reach 100 million people every month," said Omar Hamoui, partner at Sequoia Capital. "What's even more impressive is the depth and breadth of the engagement within the app. The team has been building a sophisticated and rich experience for years and users continue to discover more and more to do with PicsArt."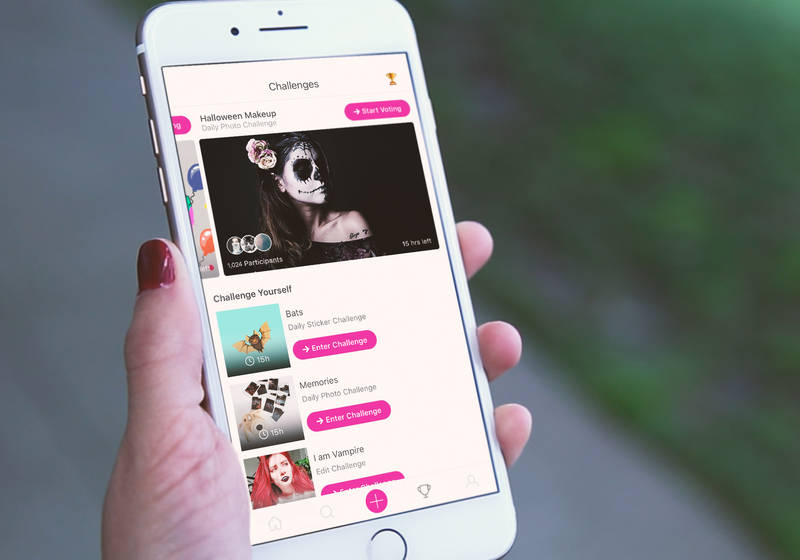 To celebrate and show gratitude to its creative community, PicsArt launched an in-app PicsArt's Fam of 100 Million Edit Challenge.
In addition to surpassing 100 million monthly active users, PicsArt has accelerated its product roadmap, launching key new features this year, including:
- iMessage App for Stickers
- Community Created #freetoedit Stickers
- Remix Chat
-----------
PicsArt is the world's largest photo editor and creative community to create, collaborate and share awesome images. PicsArt makes it easy to step up your photo editing game, remix pictures with friends, make stickers, and share your creations with the world. It's the one free app that lets you be truly creative with over 3,000 editing features, special effects, and over 10 million #freetoedit images. PicsArt has over 3 million #freetoedit custom community stickers, making it one of the largest open-source collections of content in the world. With more than 450 million installs and 100 million monthly active users, PicsArt spans the globe and is available in 30 languages. PicsArt is free on iOS, Android and Windows devices. Download the app now or visit www.picsart.com for more information.
Ucom
- broadband connection starting at AMD 6,000
AMD Rates
09:00 17/07
Buy
Sell
AMD / USD
475.50
477.50
AMD / EUR
532.00
536.40
AMD / RUR
7.53
7.60
dollars
dollars
BTC/USD
10770.1294469
-0.03%
ETH/USD
229.104036095
-0.03%
BCH/USD
310.080866239
-0.28%
XRP/USD
0.3150957404
+0.02%
LTC/USD
89.4743767883
+0.01%
BTC
191,926,130,023
-0.03%
ETH
24,495,481,175
-0.03%
XRP
13,412,553,139
+0.02%
Molybdenum
25640.00
+0.00%
Dow Jones
27335.63
-0.09%
Hang Seng
28593.17
-0.09%
CBA Interest Rates
Refinancing
Refinancing Rate
5.75
+0.00
Lombard Repo
Lombard Repo Rate
7.25
+0.00
Macroeconomy
CEA
Coefficient of Economic Activity
+7.30%
Ind. Prod.
3
Volume of Industrial Production
733.1
+5.60%
Avg. Salary
2
Average salary
176,215
+5.40%
Services
3
Volume of services
737.3
+16.50%
Construction
3
Volume of construction
97.3
+6.10%
1 - mln AMD, 2 - AMD, 3 - bln AMD