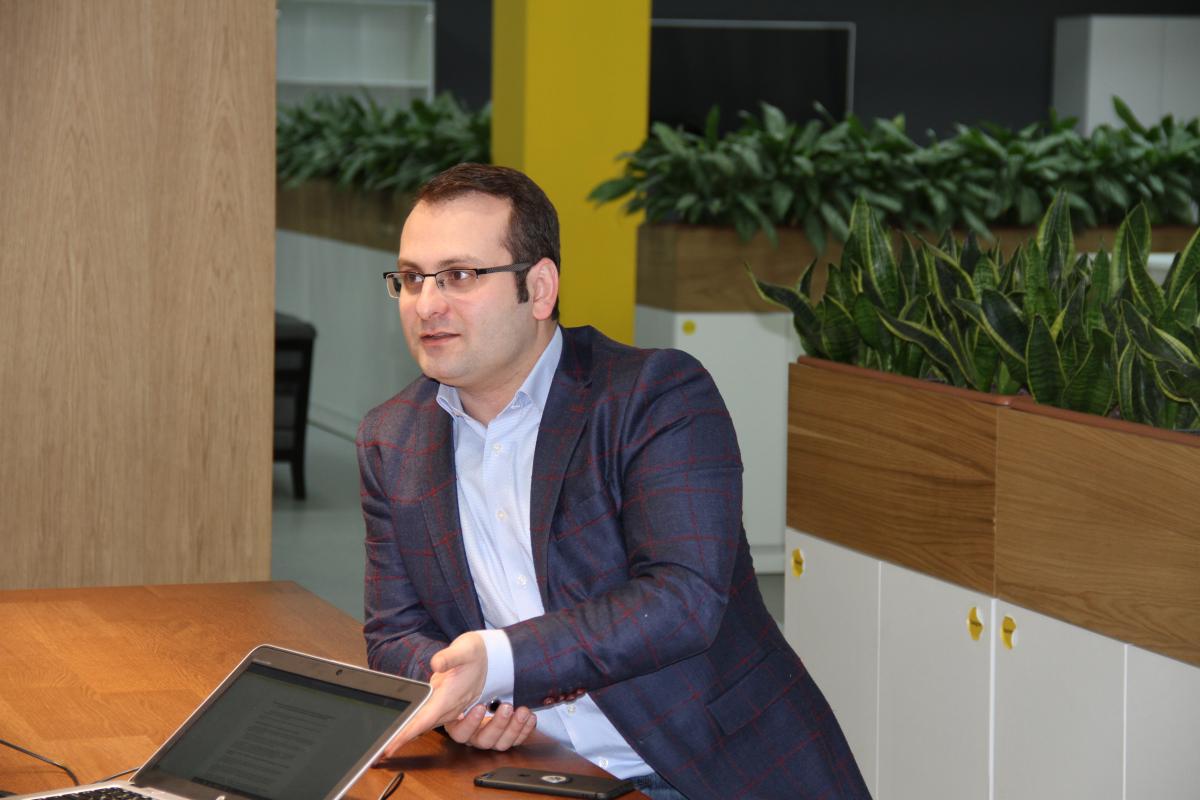 07/03/2018 13:00
Hayk Karapetyan: We should continue the competition by improving our services
"Business 24" met with Hayk Karapetyan the Chief Commercial Officer of Beeline Armenia to find out how Beeline evaluates the overall situation of the Telecom Market of Armenia and what achievements the company had in 2017.
- Mr. Karapetyan how was the year 2017 for Beeline? What kind of achievements did the company have in the main field of its activity during the last year?
-Regarding the company achievements I can say that our application BeeTV, launched in March 2017, has already been downloaded for more than 100.000 times. At this point, the application is an undoubtful leader in Armenia. We provide up to 135 channels charge-free via this application with Smart, Neo Max and Quatro packages. Another achievement, is that last year our application My Beeline Armenia also got more than 100.000 downloads and about 10% of our customer base, that have smartphones, actively use the application which is considered a quite high index. Today Beeline Armenia is the electronic sales leader within "Eurasia" office of VEON. It This refers to the sales of both SIM cards and mobile gadgets.
Last year we started to sell mobile numbers online online and organized an online auction for Beeline "beautiful" numbers. In addition, we launched pay.beeline.am platform to pay for utilities and mobile services with credit cards.
Last year we opened 4 new Beeline offices - in "Zvartnots" airport, in the center of Yerevan as well as in Vanadzor and Gyumri. We also moved to a stylish and modern open space which helps us to improve the business culture of the company significantly.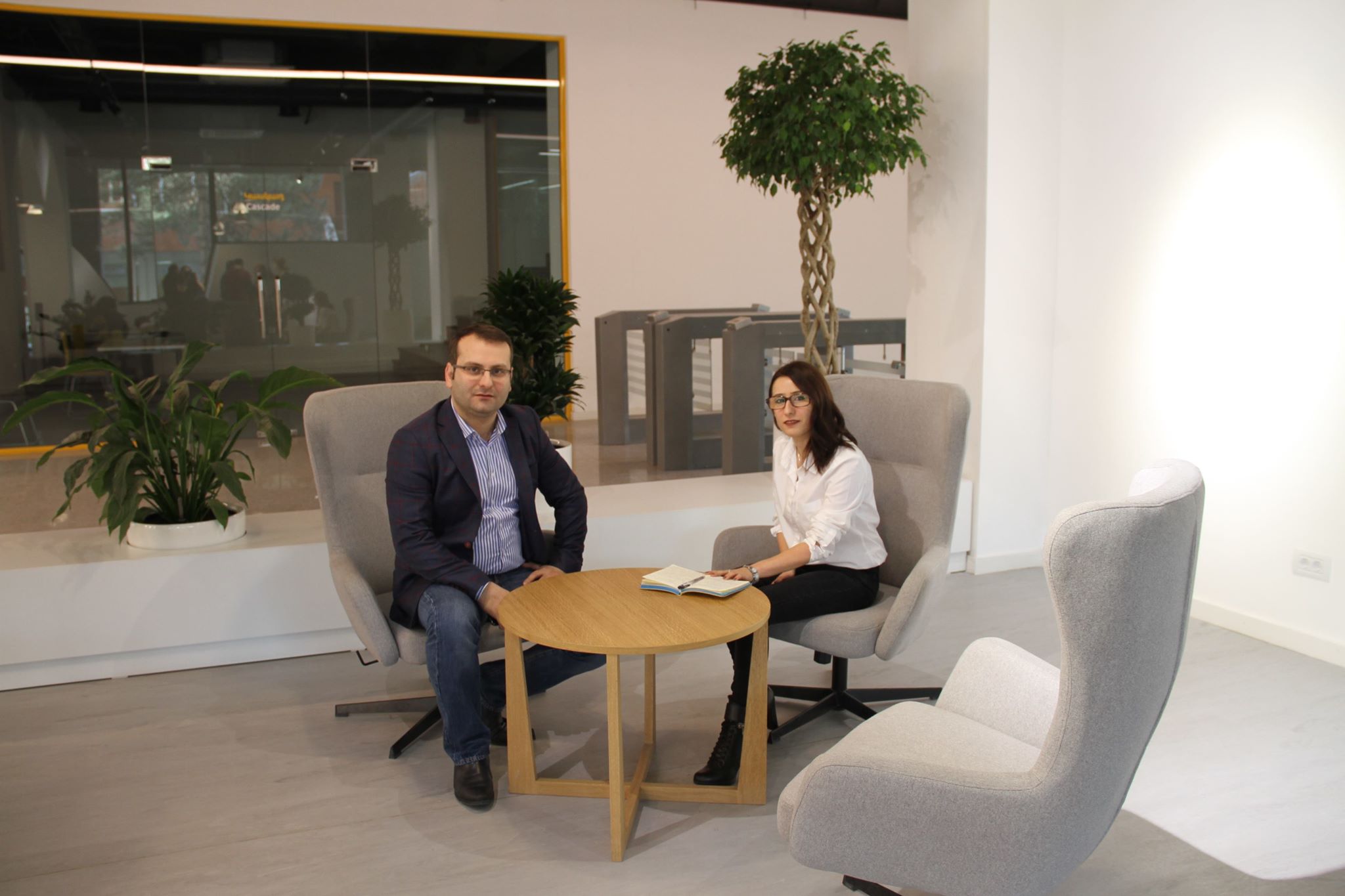 A lot has been said recently about the fact that mobile operators are adding new business models, developing their own OTT solutions and, along with traditional services, they are preparing new solutions for mobile platform. What is Beeline's strategy in that direction?
-Today all the operators are heading towards the development of VAS(VALUE ADDED SERVICES) services that generate additional revenues and offer extra services through their mobile networks. If operators don't do this, they will simply become just a channel for transferring data. For example, we have My Beeline Armenia and BeeTV applications. We have also launched pay.beeline.am and are planning to launch an online wallet. We have a lot of plans in this direction, but we first like to act and then talk.
The strategy of Beeline offices is called "Supermarket of Services" and we always try to expand the range of the proposed offers. Particularly, in addition to insurance packages and payment services offered today, we will also sell lottery and air tickets. We have already launched a new partnership with the chain of Zigzag stores called "Ka Ka Chka" - smartphones and Communication Services in one package without any interests and commissions.
- The need for fixed telephony is decreasing gradually and it can be said that this type of communication has burnt itself out. What is the approach of the company to this issue and are there any development projects for the fixed telephony?
- The subscriber base of fixed telephony is reducing all over the world. Unfortunately, we are a country that is almost considered as a conflict zone and in the case of an escalation of the situation, all wireless technologies will immediately become inaccessible. Fixed telephony is of strategic importance for Armenia, and to maintain this connection it is necessary to do everything possible. This year our company plans to improve tariff plans of city telephone communication in order to reduce the outflow. People think that there is no need in fixed telephony, but it is not true. Approximately 90% of phone calls to the rescue services, ambulance and other emergency centers are carried out by fixed phone communication.
- What are the predictions for the development of the telecommunication market in Armenia? When will the downward trend in the revenue in the sector stop?
- We hope that this year the decline will slow down and the growth will be registered next year. The telecommunication market in Armenia is the most competitive and open one. There are several operators that want to grow, and nowadays it is achieved by reducing prices. Today, the average subscriber pays the cost of approximately two cups of coffee for the communication services per month. The price reduction is certainly beneficial for our customers, but on the other hand, it has a negative impact on the market in general and on the investment background in particular. Today we have reached the point where investors can become demotivated in financing in our country. We should make sure that the customers remain satisfied with prices and investors are interested in the market. During the previous two years, Beeline Armenia has been recognized as the operator that offers the best price, and we will continue this strategy, but not at the expense of the quality of the services provided. I hope that the competition will continue NOT in the direction of price reduction, in which case the taxes paid to the state will also decrease, but along the way of improving services, providing communication in the remote populated areas and introducing new technologies. In Armenia, mobile communication operators can play an active role, for example, in payment transactions, as in Russia. But unfortunately, this market in Armenia is still closed, however, for the operators, it can become a new source of growth.
- What characteristics does the Armenian market have?
-The telecommunications market in our country is very flexible. For instance, I can say that today more than 50% of our subscriber base of fixed Internet use convergent services, which makes it possible to pay for mobile and fixed communication services, Internet and television using one account. Armenia is the leader of convergent services in VEON Group and our colleagues from many countries arrive here to get acquainted with our success story.
- Young people who have just graduated from the university complain that it is almost impossible to find a job in Armenia without having work experience. What would you say? Is it possible to start working in Beeline without experience?
-We have a lot of vacancies but at the same time, there is a problem with qualified personnel. The market is in great demand for competent professionals, but there is a lack of such.
Today we are seeking smart, bright, young people who are purposeful and have great potential. We are ready to teach them to work and help them to acquire professional skills. We encourage everyone to turn to Beeline. You can be sure that all the CVs are thoroughly studied and discussed, and if we see the potential, then we are ready to offer a job to the candidate.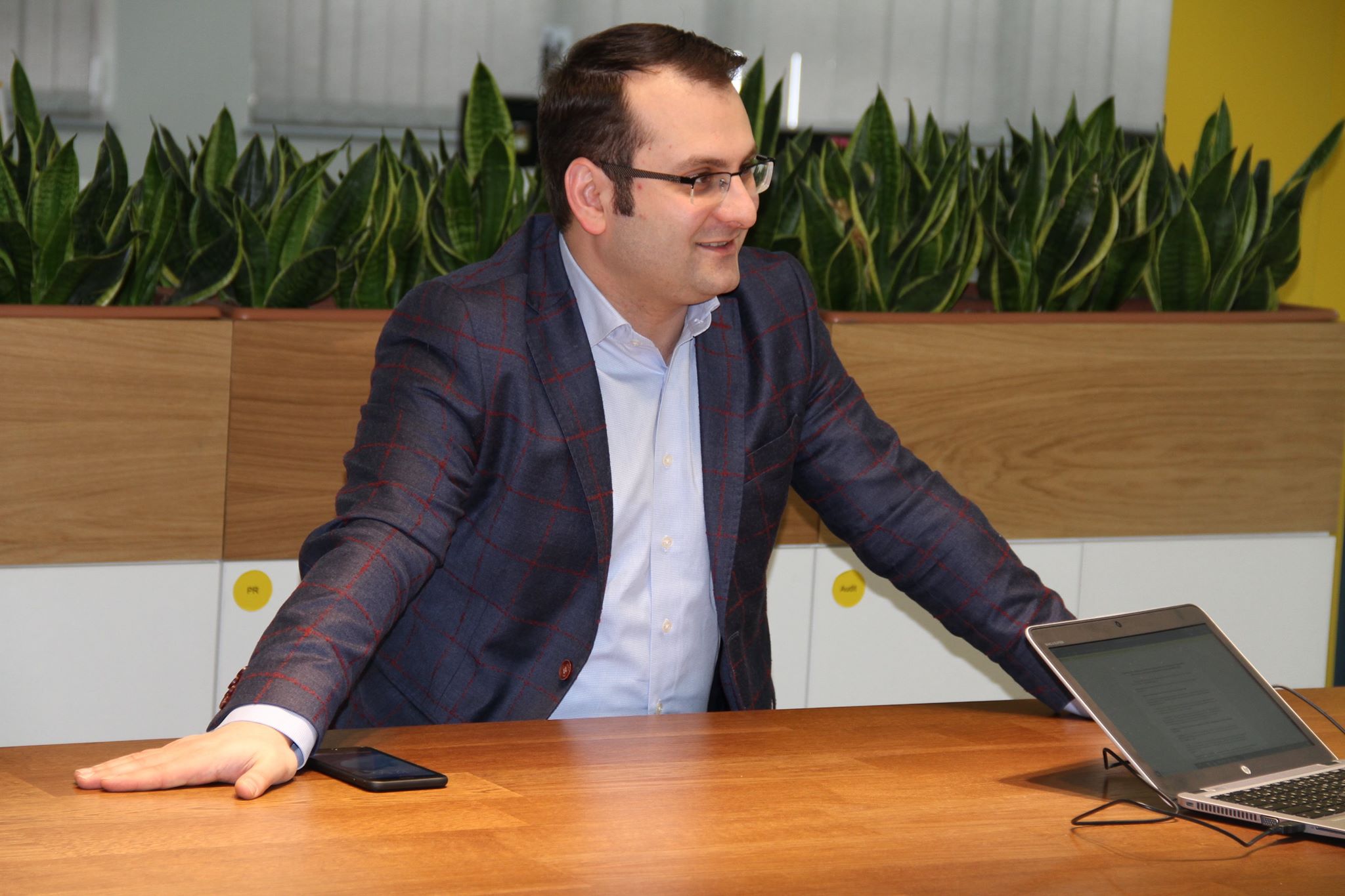 Ucom
- broadband connection starting at AMD 6,000
AMD Rates
10:08 21/09
Buy
Sell
AMD / USD
475.50
477.50
AMD / EUR
523.00
528.00
AMD / RUR
7.41
7.51
dollars
dollars
BTC/USD
9938.56386669
-2.60%
ETH/USD
209.501552539
-3.94%
BCH/USD
307.351730034
-3.80%
XRP/USD
0.2729017019
-7.73%
LTC/USD
73.4982148707
-2.94%
BTC
178,421,441,687
-2.57%
ETH
22,596,244,004
-3.91%
XRP
11,749,786,224
-7.73%
Molybdenum
26081.00
+0.00%
Dow Jones
26935.07
-0.59%
Hang Seng
26222.40
-0.81%
CBA Interest Rates
Refinancing
Refinancing Rate
5.50
+0.00
Lombard Repo
Lombard Repo Rate
7.00
+0.00
Macroeconomy
CEA
Coefficient of Economic Activity
+6.80%
Ind. Prod.
3
Volume of Industrial Production
1,079
+8.40%
Avg. Salary
2
Average salary
178,325
+5.90%
Services
3
Volume of services
1,086.4
+15.2%
Construction
3
Volume of construction
166.7
+4.50%
1 - mln AMD, 2 - AMD, 3 - bln AMD