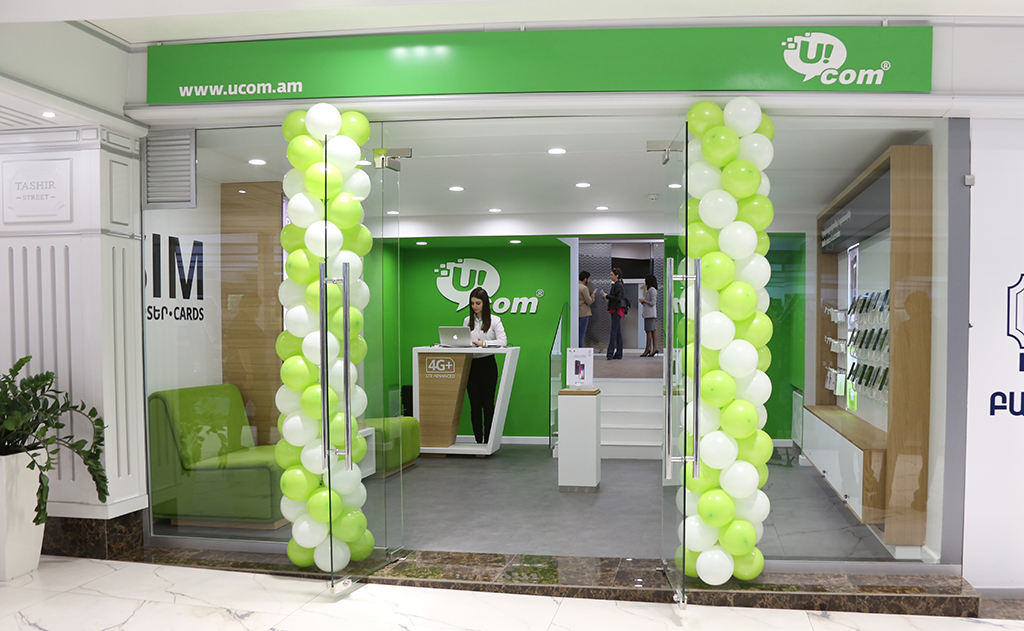 27/03/2018 21:32
Ucom Re-opens the Ground Floor of Ucom Service Center on Northern Avenue
Starting today the ground floor of Ucom sales and service center on 1/2 Northern Avenue will open its doors to existing and future customers of Ucom.
The separated corners of this refurbished service center will serve the B2B and Premier customers of Ucom, making the service process more convenient for them. There is also a device repair lab, where the qualified specialists will repair customers' smartphones, modems and tablets in their presence.
"Ucom is a customer-centric operator, and it is highly important for use to also have separate service corners for our B2B and Premium customers. In addition, these service corners will help facilitate the service process through involvement of additional staff at certain hours, when the flow of customers is rather high on the upper floor," noted Hayk Yesayan, Director General at Ucom.
"Ucom Care corner operating in our refurbished service center will be always there to provide consultancy and support regarding the issues pertaining to any device software or other technical issues," said Karen Shaboyan, Sales Director at Ucom.
The reopened service center has two entrances: one directly from Ucom sales and service center on Northern Avenue and the other from Ucom sales center operating in the underground "Tashir Street" Shopping Gallery.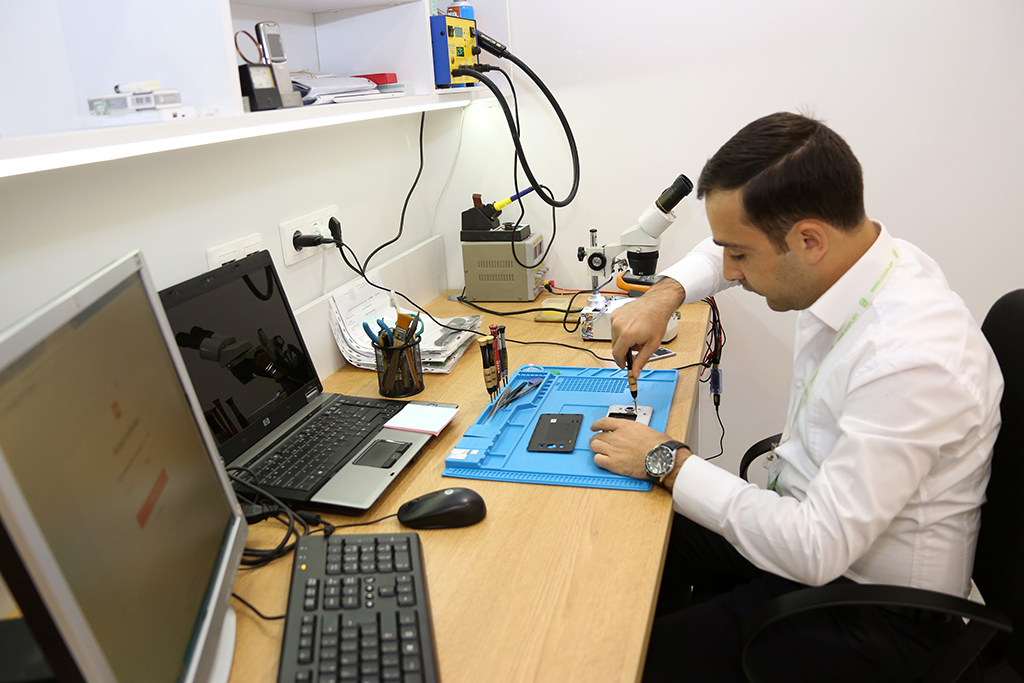 AMD Rates
08:45 21/09
Buy
Sell
AMD / USD
481.00
483.00
AMD / EUR
564.00
568.00
AMD / RUR
7.23
7.32
dollars
dollars
BTC/USD
6415.68645844
+0.84%
ETH/USD
209.461404387
-1.08%
BCH/USD
426.489771974
-2.32%
XRP/USD
0.3245423372
-2.36%
LTC/USD
54.2482195491
+0.27%
BTC
110,847,260,166
+0.85%
ETH
21,379,702,426
-1.06%
XRP
12,919,728,329
-2.36%
Molybdenum
26000.00
+0.00%
Dow Jones
26656.98
+0.95%
Hang Seng
27477.67
+0.26%
CBA Interest Rates
Refinancing
Refinancing Rate
6.00
+0.00
Lombard Repo
Lombard Repo Rate
7.50
+0.00
Macroeconomy
CEA
Coefficient of Economic Activity
+9.30%
Ind. Prod.
3
Volume of Industrial Production
954.567
+4.30%
Avg. Salary
2
Average salary
168,990
+4.0%
Services
3
Volume of services
933.650
+18.7%
Construction
3
Volume of construction
162.735
+10.4%
1 - mln AMD, 2 - AMD, 3 - bln AMD