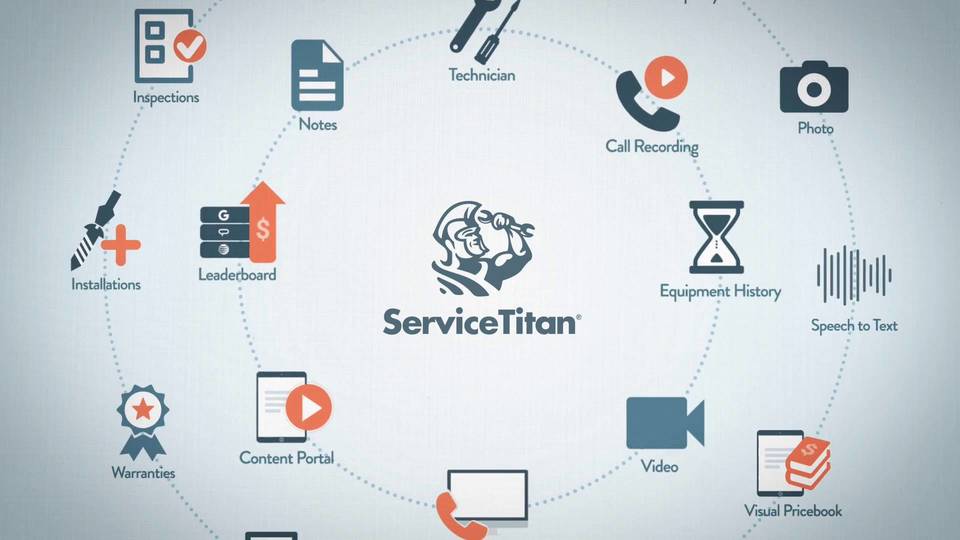 15/11/2018 12:07
Armenian Unicorn: Software for Plumbers and Electricians Is a $1.7 Billion Business
ServiceTitan Inc. is the newest startup unicorn out of the Los Angeles area, proving that even plumbing can be a billion-dollar technology business. Bloomberg reports.
The company, which makes software for plumbers, electricians and other home-services companies, plans to announce Wednesday that it was valued at $1.65 billion in a new venture capital infusion. Index Ventures led the funding round, which totaled $165 million.
The deal adds to a growing list of Southern California startup success stories. But unlike consumer product makers Snap Inc., Sonos Inc. and Ring, ServiceTitan aims to be a backbone for basic, back-office functions. Co-founder Ara Mahdessian said ServiceTitan will increase headcount in Glendale, California, where most of its 600 employees are based, and in Atlanta, but has no plans to open an office in Silicon Valley.
"The feedback we're getting is that it's costly; the competitive landscape is brutal; and it's very hard to attract and retain talent," said Mahdessian. "We'll have better luck going elsewhere."
Mahdessian started ServiceTitan with Vahe Kuzoyan in 2012. They initially bonded in college over their shared Armenian heritage and how they were both building software for their fathers' companies. Kuzoyan's dad, a plumber, and Mahdessian's, a home contractor, were the first customers, helping test the software's ability to schedule and dispatch service technicians, search and order inventory, and manage customers. "It was personal for us," said Kuzoyan.
Nina Achadjian, a principal at Index Ventures, is also Armenian and has known the duo since college. She said she camped out at their office in Glendale, home to a large Armenian American community, for four days to secure the deal and spent even more time on the ground in Armenia scouting software engineers for a possible ServiceTitan satellite office.
Earlier this year, Achadjian made a small investment on behalf of seed fund Hive Ventures. This new deal is the first one she's led for Index, and she'll join the board. Dragoneer Investment Group and T. Rowe Price also participated in the round, along with existing investors Battery Ventures, Bessemer Venture Partners and Iconiq Capital.
ServiceTitan said it has more than 1,000 customers using its software, generating an estimated $100 million in annual recurring revenue. The company, which previously raised about $160 million, will use the new funds to target industries, such as pest control and carpet cleaning, and expand internationally. According to Achadjian, the founders have a certain advantage, which she calls "Armenian hustle."
Ucom
- broadband connection starting at AMD 6,000
AMD Rates
09:00 05/06
Buy
Sell
AMD / USD
480.00
483.50
AMD / EUR
544.00
550.00
AMD / RUR
6.95
7.08
dollars
dollars
ETH/BTC
0.02494863
-0.27%
BCH/BTC
0.02656228
+0.31%
XRP/BTC
0.00002091
-1.27%
LTC/BTC
0.00486398
-1.15%
Platinum
12917.24
+114.08
Molybdenum
18078.00
-1.56%
Dow Jones
26281.82
+0.05%
Hang Seng
24770.41
+1.66%
CBA Interest Rates
Refinancing
Refinancing Rate
5.00
+0.00
Lombard Repo
Lombard Repo Rate
6.50
+0.00
Macroeconomy
CEA
Coefficient of Economic Activity
-1.7%
Ind. Prod.
3
Volume of Industrial Production
585.21
+4.20%
Avg. Salary
2
Average salary
191,623
+9.30%
Services
3
Volume of services
585.44
+0.1%
Construction
3
Volume of construction
54.03
-21.9%
1 - mln AMD, 2 - AMD, 3 - bln AMD