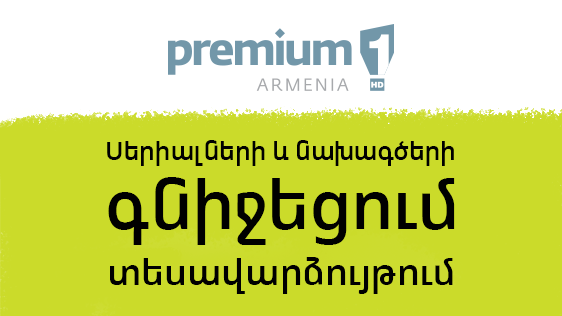 14/02/2019 17:35
Ucom Subscribers to Watch "The Ancient Kings" Historical Drama for Free
From now on Ucom TV subscribers may watch all 24 parts of "The Ancient Kings" historical drama available at "VoD" section free of charge. This historical drama was first aired in 2016 on Armenia Premium TV channel exclusively broadcast on Ucom network. The fictional events taking place in the pre-Christian era were also aired on Armenia TV channel in 2018.
"Being faithful to the idea of supporting the creation and promotion of quality Armenian TV production, Ucom has also reduced the price for watching the TV content, in this particular case, 11 TV projects, created special for the audience of Armenia Premium. At present the rate for watching 1 episode of the Armenian TV content of recent years available at "VoD" section is set at 100 AMD, instead of the previous 200 AMD, 250 AMD or 300 AMD," noted Hayk Yesayan, Co-founder and Director General at Ucom.
It should be noted that Ucom subscribers may watch each episode of the following TV projects - "The Million in a Trap", "Children of the Orchestra", "Countdown", "SOS: Save Our Souls", «Stand Up» (1st and 2nd seasons), "Toxic Love", "Towards the Dream", "I See", "The Desired Groom", "Mench Challenge" and «The Bought Happiness» at a rate of 100 AMD.
AMD Rates
10:52 20/04
Buy
Sell
AMD / USD
481.50
483.50
AMD / EUR
540.00
545.00
AMD / RUR
7.51
7.61
dollars
dollars
BTC/USD
5340.0424134
+0.90%
ETH/USD
174.841358555
+1.77%
BCH/USD
306.214656804
-1.64%
XRP/USD
0.3324631607
-2.38%
LTC/USD
82.3721799287
+1.46%
BTC
94,280,451,324
+0.92%
ETH
18,486,585,867
+1.80%
XRP
13,953,727,556
-2.38%
Molybdenum
26000.00
+0.00%
Dow Jones
26559.54
+0.00%
Hang Seng
29963.26
+0.00%
CBA Interest Rates
Refinancing
Refinancing Rate
5.75
+0.00
Lombard Repo
Lombard Repo Rate
7.25
+0.00
Macroeconomy
CEA
Coefficient of Economic Activity
+5.80%
Ind. Prod.
3
Volume of Industrial Production
1,737.7
+4.30%
Avg. Salary
2
Average salary
172,357
+3.80%
Services
3
Volume of services
1,764.7
+18.80%
Construction
3
Volume of construction
422.3
+4.50%
1 - mln AMD, 2 - AMD, 3 - bln AMD