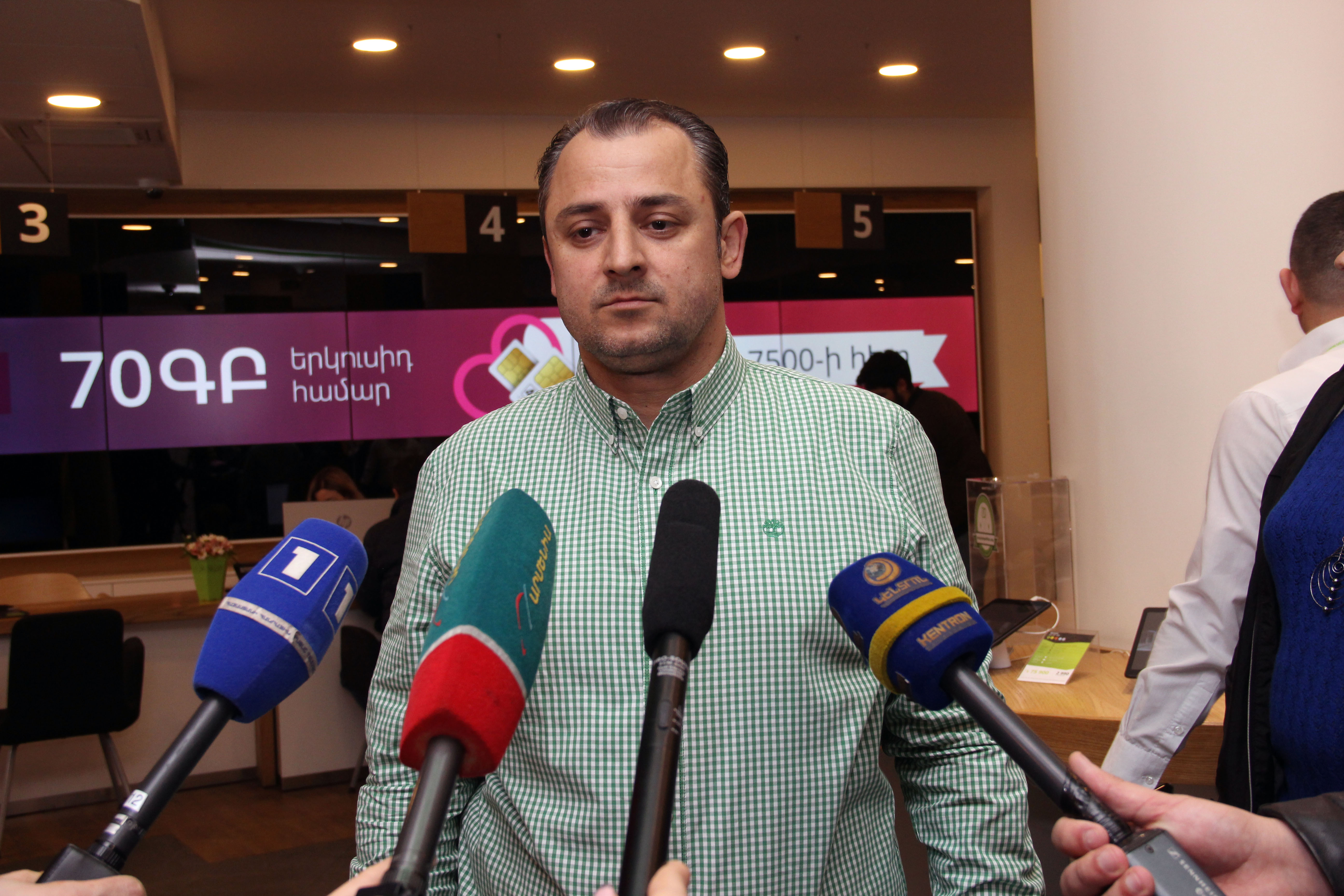 11/03/2019 21:01
Internet Sharing to Be Available to Ucom's New uGo 7500 Tariff Plan Subscribers
Within the frames of spring promo, those who join the new uGo 7500 tariff plan of Ucom mobile internet service till April 7, 2019 will get the 2nd card to share their high-speed internet of 70 GB with one of their close ones without any extra fee.
By the way, in case of subscription to uGo 7500 tariff plan for 12 or 24 months, subscribers will be able to acquire the latest Huawei portable modem for only 1 AMD.
"But this is not all. Those who have joined the completely new uGo 7500 tariff plan of Ucom mobile internet service may also acquire Alcatel or Huawei quality tablets along with a modem, by paying a minimum of 2990 AMD per month," noted Hayk Yesayan, the Co-founder and Director General at Ucom.
It should be added that within the frames of spring promo Ucom has also presented a special offer for those who wish to buy a new smartphone and who assess the advantages of Ucom mobile services. All details are available on the official website of Ucom at ucom.am.
AMD Rates
08:41 04/06
Buy
Sell
AMD / USD
480.00
484.00
AMD / EUR
537.00
543.00
AMD / RUR
6.98
7.11
dollars
dollars
ETH/BTC
0.02501617
+0.44%
BCH/BTC
0.02648124
+1.46%
XRP/BTC
0.00002118
-0.98%
LTC/BTC
0.00492045
+2.04%
Molybdenum
18364.00
-0.84%
Dow Jones
26269.89
+2.05%
Hang Seng
24366.30
+0.17%
CBA Interest Rates
Refinancing
Refinancing Rate
5.00
+0.00
Lombard Repo
Lombard Repo Rate
6.50
+0.00
Macroeconomy
CEA
Coefficient of Economic Activity
-1.7%
Ind. Prod.
3
Volume of Industrial Production
585.21
+4.20%
Avg. Salary
2
Average salary
191,623
+9.30%
Services
3
Volume of services
585.44
+0.1%
Construction
3
Volume of construction
54.03
-21.9%
1 - mln AMD, 2 - AMD, 3 - bln AMD