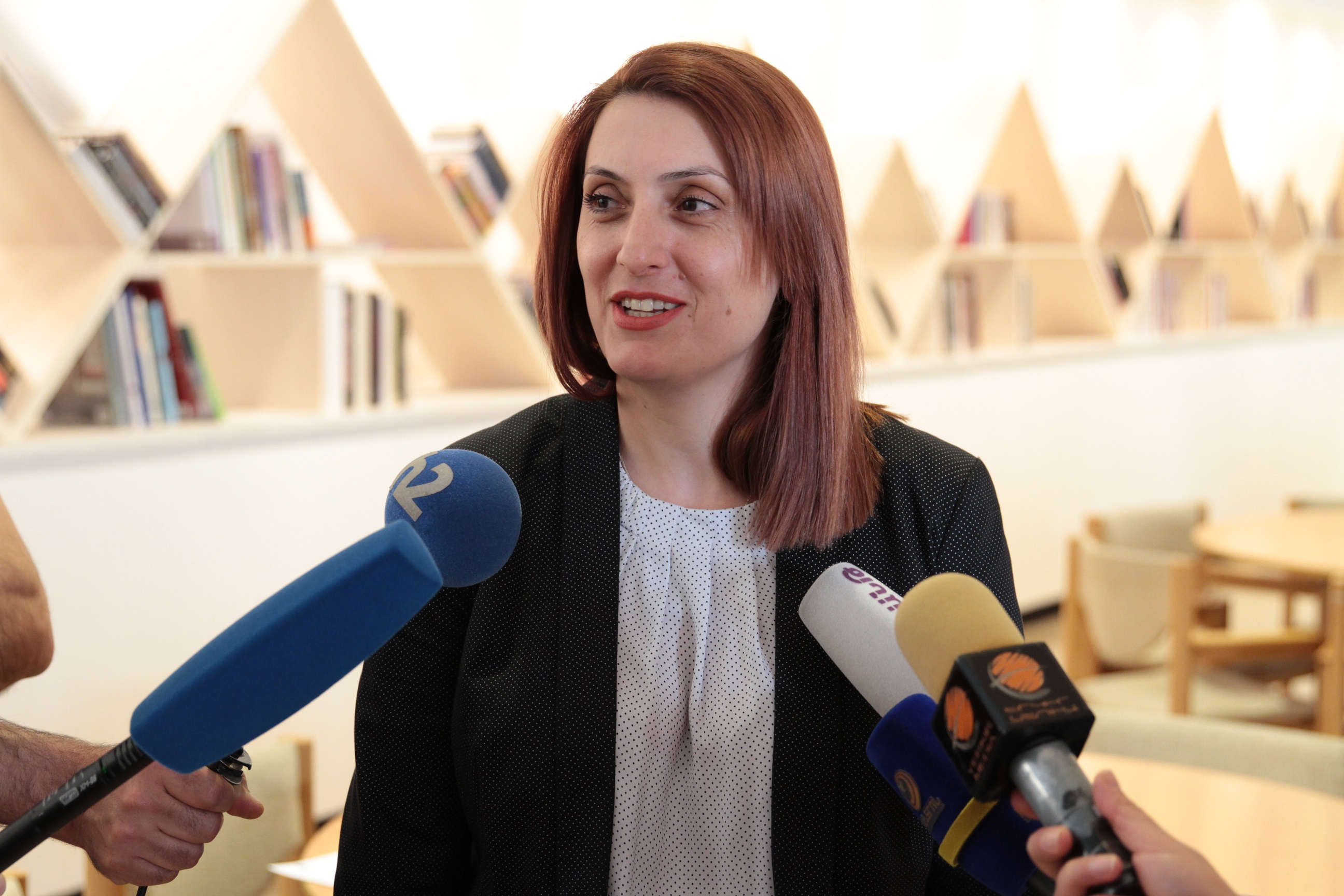 16/05/2019 19:18
Beeline. Cafesjian Center for the Arts and Beeline Launch ''Create your Journey'' Interactive Online Platform
For International Museum Day, the Cafesjian Center for the Arts (CCA) and Beeline have prepared an intellectual surprise for children and teenagers. The program of the long-term cooperation of these two institutions is the ''Create your Journey'' online intellectual platform, which will be available on the Center's official website from May 18.
This educational initiative aims to engage children's and teenagers' intellectual pastime, familiarizing them with the artworks exhibited at the Cafesjian Center for the Arts. The assignments of ''Create your Journey'' foster participants' analytical thinking, creative potential and imagination. Furthermore, in order to answer the questions, one needs to visit the Center in person and perform the assignments on site.
"Through various projects, the Cafesjian Center for the Arts has dismantled the stereotype that people should visit museums as passive spectators. One such project is the newly created platform, ''Create your Journey.'' The interactive nature of the assignments engages children in an active participatory environment, where, instead of merely viewing artworks, they recreate and re-conceptualize what they see. We would like to thank our loyal partner Beeline, whose support enabled us to implement this initiative,'' stated CCA Director of Education Yelizaveta Shirinyan.
"We believe that contemporary education should be interesting and fun. I am sure that using new technologies is the best way to accomplish this goal. Now visiting the Cafesjian Center for the Arts and seeing the artworks will be an unforgettable adventure for youngsters," - mentioned Naira Nazaryan, Head of PR at Beeline Armenia.
Beeline and the Cafesjian Center for the Arts have been cooperating since 2011.
As part of this long-term cooperation, teen, family and other educational programs with a focus on children's and teenagers' aesthetic education is an ongoing initiative at the Center.
-----------
VEON Armenia CJSC ((trademark Beeline)) is a part of VEON, one of the world's largest integrated operators. It is traded on the NASDAQ and Euronext Amsterdam Stock Markets and includes a number of telecommunication companies providing voice communication and data transfer, as well as broadband Internet access services to more than 240 million users throughout the world. Please visit www.veon.com for more details.
The mission of the Cafesjian Center for the Arts is to bring the best of contemporary art to Armenia and present the best of Armenian culture to the world. Since its opening in November 2009, dedicated to its mission, the Cafesjian Center for the Arts has been organizing a wide variety of exhibitions, presenting unique works of contemporary art, offering movie screenings, concert series, lectures and educational programs.
Ucom
- broadband connection starting at AMD 6,000
AMD Rates
08:58 26/06
Buy
Sell
AMD / USD
476.00
478.00
AMD / EUR
540.00
544.00
AMD / RUR
7.56
7.62
dollars
dollars
BTC/USD
11347.5374639
+0.47%
ETH/USD
314.026458614
+0.25%
BCH/USD
482.579335462
-0.12%
XRP/USD
0.4690931706
+0.08%
LTC/USD
135.523222606
-0.27%
BTC
201,749,990,560
+0.47%
ETH
33,485,386,702
+0.25%
XRP
19,967,699,561
+0.08%
Molybdenum
27183.00
+0.00%
Dow Jones
26548.22
-0.67%
Hang Seng
28221.98
+0.13%
CBA Interest Rates
Refinancing
Refinancing Rate
5.75
+0.00
Lombard Repo
Lombard Repo Rate
7.25
+0.00
Macroeconomy
CEA
Coefficient of Economic Activity
+7.30%
Ind. Prod.
3
Volume of Industrial Production
733.1
+5.60%
Avg. Salary
2
Average salary
176,215
+5.40%
Services
3
Volume of services
737.3
+16.50%
Construction
3
Volume of construction
97.3
+6.10%
1 - mln AMD, 2 - AMD, 3 - bln AMD