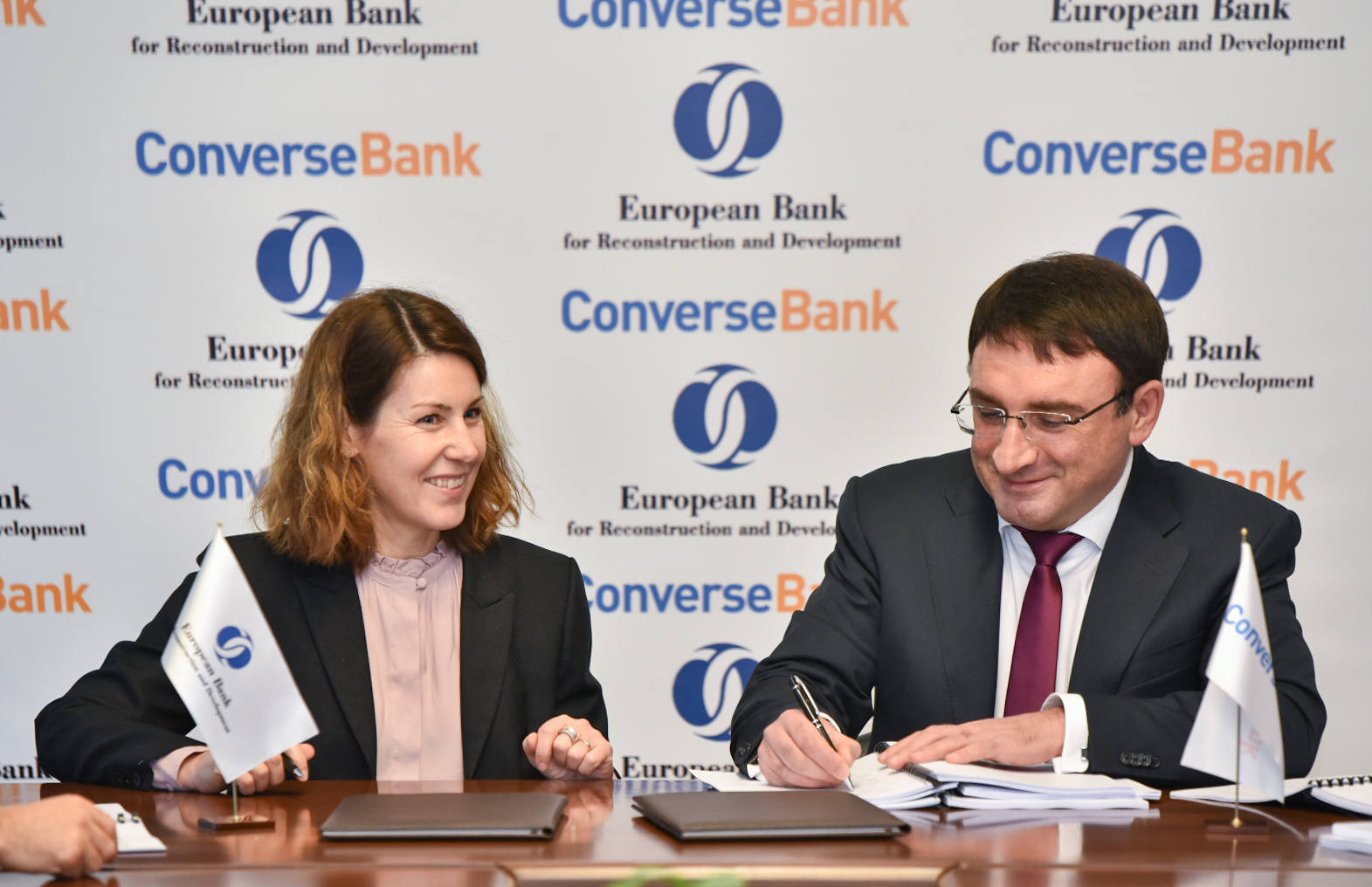 31/01/2020 18:41
Converse Bank signed 8 million US dollars equivalent local currency two loan facilities with the EBRD
Converse Bank signed 8 million US dollars equivalent local currency two loan facilities with the European Bank for Reconstruction and Development (EBRD). Out of the total loan proceeds 6 million US dollars equivalent in local currency will be channeled to the financing of private micro, small and medium enterprises and 2 million US dollars equivalent in local currency to women-led MSMEs in the frames of EBRD's "Women in Business" Programme.
"The development of small and medium business is one of the strategic priorities of the Bank and we highly value the enhancement of our cooperation with our long-standing partner EBRD in this direction. Local currency funding by EBRD is of great importance for the Armenian private sector as it allows us to expand our local currency lending by enabling us to promote the small and medium business and in particular women's entrepreneurship and access to finance," said Artur Hakobyan, CEO at Converse Bank.
Dimitri Gvindadze, EBRD Head in Armenia, added: "Converse Bank (Armenia) has been our partner since 2008. We are delighted to continue and enhance this partnership. These new financing facilities that we are signing aim at supporting businesses in Yerevan and in Armenia's regions. Importantly, we will also support women entrepreneurs by enhancing their access to finance and thus fostering economic growth. The EBRD financing, together with additional advisory that we intend to provide, aims at empowering women entrepreneurs to grow their businesses, employ and prosper."
Cooperation between EBRD and Converse Bank dates back to 2008. Since 2009 Converse Bank has been a partner to the Trade Facilitation Programme. In 2016 Converse Bank was presented with the "Deal of the Year-Social Impact" and in 2019 the "Deal of the Year-Green Trade" awards by EBRD.
AMD Rates
09:48 30/05
Buy
Sell
AMD / USD
482.00
485.00
AMD / EUR
536.00
540.00
AMD / RUR
6.84
7.04
dollars
dollars
ETH/BTC
0.02491961
+10.36%
BCH/BTC
0.02543770
+0.51%
XRP/BTC
0.00002139
-0.05%
LTC/BTC
0.00480904
+0.95%
Molybdenum
18805.00
-0.82%
Dow Jones
25383.11
-0.07%
Hang Seng
23732.52
+1.85%
CBA Interest Rates
Refinancing
Refinancing Rate
5.00
+0.00
Lombard Repo
Lombard Repo Rate
6.50
+0.00
Macroeconomy
CEA
Coefficient of Economic Activity
-1.7%
Ind. Prod.
3
Volume of Industrial Production
585.21
+4.20%
Avg. Salary
2
Average salary
191,623
+9.30%
Services
3
Volume of services
585.44
+0.1%
Construction
3
Volume of construction
54.03
-21.9%
1 - mln AMD, 2 - AMD, 3 - bln AMD