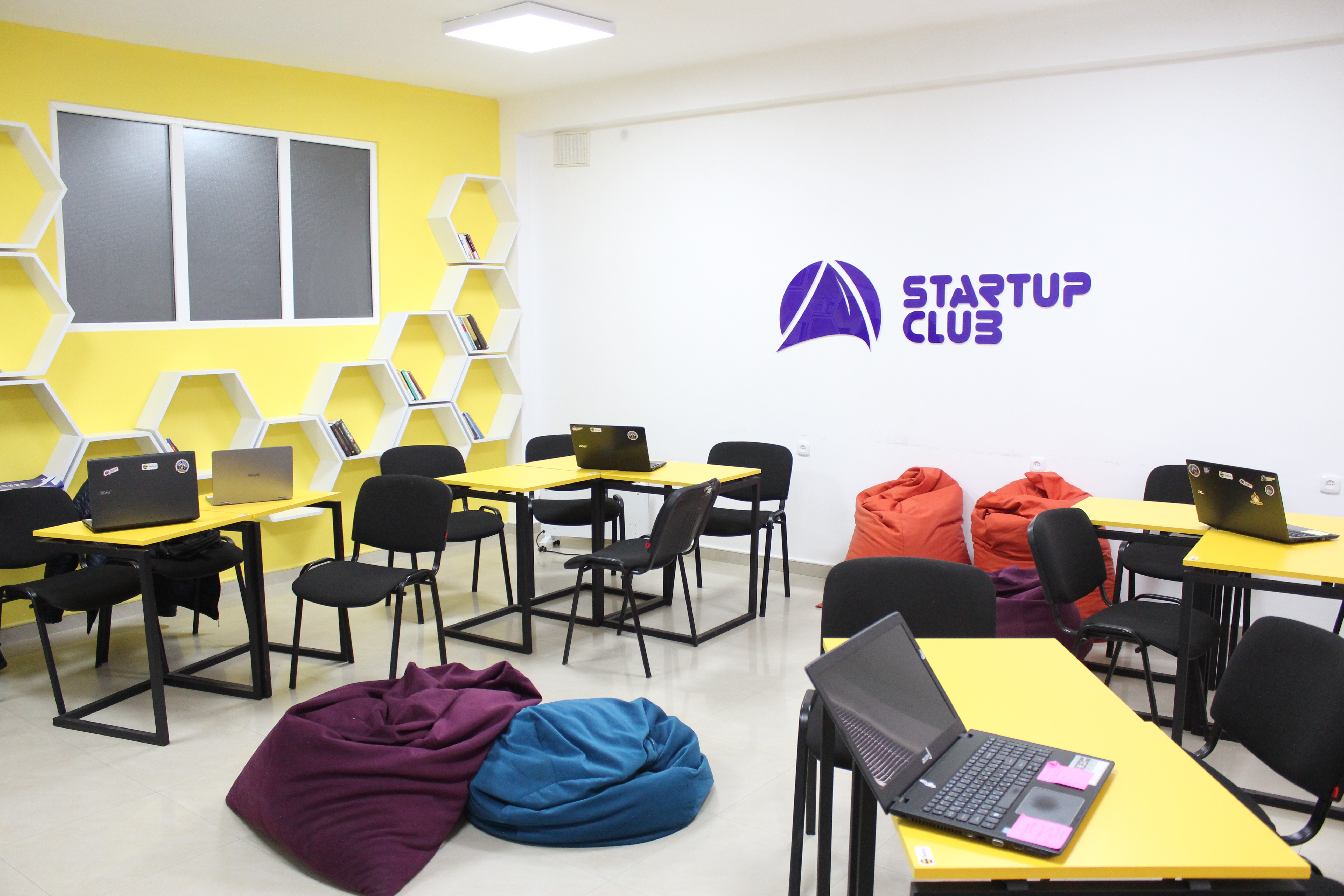 12/03/2020 22:22
With the assistance of Beeline, Ashtarak Startup Club has been renovated and refurbished
With the support of Beeline Armenia, strategic partner of 'Startup Club', one of 'Startup Armenia' foundation's projects, Ashtarak Startup Club has been renovated and refurbished.
'Startup Club' is an educational initiative that strives to help teenagers from regions discover their entrepreneurial skills and contribute to the development of their social responsibility. Clubs are located in several Armenian communities, namely in Aparan, Ashtarak, Gavar and border communities of Koti and Aygehovit.
Renovation and refurbishment of Ashtarak Startup Club will give over 20 teenagers, who take part in the second phase of the educational curriculum, the opportunity to carry out their sessions in a colourful atmosphere. Engaging working and cheerful environment will promote immersion and enthusiasm, and the youth will actively discover the fundamentals of design thinking and the startup ecosystem, will be introduced to business activity, form groups, conduct research and experiments and, with the help of their coaches, will develop their startup ideas.
CEO of 'Startup Armenia' Foundation Arsen Harutyunyan has remarked: "Ashtarak Startup Club is being presented in a new light, and it is ready to welcome the participants of the second phase. We are assured that the new look and refurbishment of the Club will provide a positive impact on the teenagers, and they will be even more delighted to take part in the sessions."
Beeline Armenia CEO Andrey Pyatakhin has noted: "We attach great value to this project because we believe that it is beneficial to receive business knowledge at a young age, it helps to build the right mindset and increases the probability of success. We are happy that the participants can learn in a very beautiful and comfortable environment."
Beeline Armenia is the strategic partner for 'Startup Club', one of 'Startup Armenia' Foundation's projects.
Ucom
- broadband connection starting at AMD 6,000
AMD Rates
09:48 30/05
Buy
Sell
AMD / USD
482.00
485.00
AMD / EUR
536.00
540.00
AMD / RUR
6.84
7.04
dollars
dollars
ETH/BTC
0.02491961
+10.36%
BCH/BTC
0.02543770
+0.51%
XRP/BTC
0.00002139
-0.05%
LTC/BTC
0.00480904
+0.95%
Molybdenum
18805.00
-0.82%
Dow Jones
25383.11
-0.07%
Hang Seng
23732.52
+1.85%
CBA Interest Rates
Refinancing
Refinancing Rate
5.00
+0.00
Lombard Repo
Lombard Repo Rate
6.50
+0.00
Macroeconomy
CEA
Coefficient of Economic Activity
-1.7%
Ind. Prod.
3
Volume of Industrial Production
585.21
+4.20%
Avg. Salary
2
Average salary
191,623
+9.30%
Services
3
Volume of services
585.44
+0.1%
Construction
3
Volume of construction
54.03
-21.9%
1 - mln AMD, 2 - AMD, 3 - bln AMD