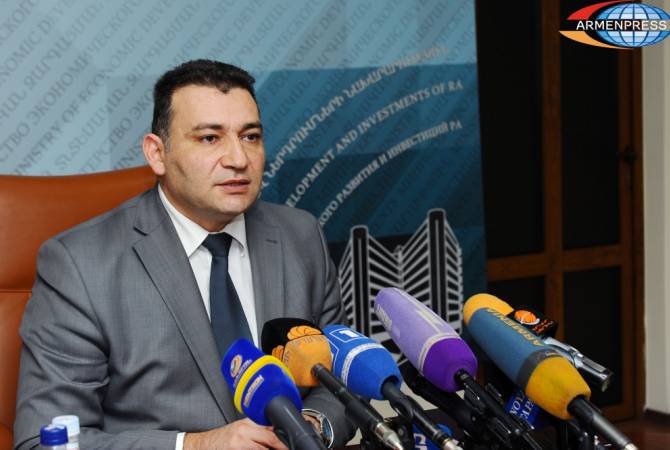 29/09/2017 01:03
Hovhannes Azizyan: Foreign investors to be more protected in Armenia
The Armenian government plans to introduce more favorable national regimes, minimum standards for investment protection, reports Armenpress.

For that purpose the government approved the bill on making change in the Law on Foreign Investments.

Hovhannes Azizyan – deputy minister of economic development and investments, said the bill aims at improving the legislative and sub-legislative field regulating the investment sphere by solving different issues relating to attracting, protecting foreign investments and investment activity. "At the same time the existing definitions are being clarified, additional privileges are provided, new guarantees are set for protection of investors, new mechanism is installed for settling disputes", the deputy minister said.
Ardshinbank
09:49 21/10
Buy
Sell
AMD / USD
480.00
483.50
AMD / EUR
566.00
574.00
AMD / RUR
8.23
8.50
dollars
dollars
Molybdenum
16000.00
+0.00%
Dow Jones
23328.63
+0.71%
Hang Seng
28487.24
+1.17%
CBA Interest Rates
Refinancing
Refinancing Rate
6.00
+0.00
Lombard Repo
Lombard Repo Rate
7.50
+0.00
Macroeconomy
CEA
Coefficient of Economic Activity
+5.5%
Ind. Prod.
3
Volume of Industrial Production
1,038.734
+12.4%
Avg. Salary
2
Average salary
190,005
+2.5%
Services
3
Volume of services
904,143
+12.4%
Construction
3
Volume of construction
179,927
-8.0%
1 - mln AMD, 2 - AMD, 3 - bln AMD