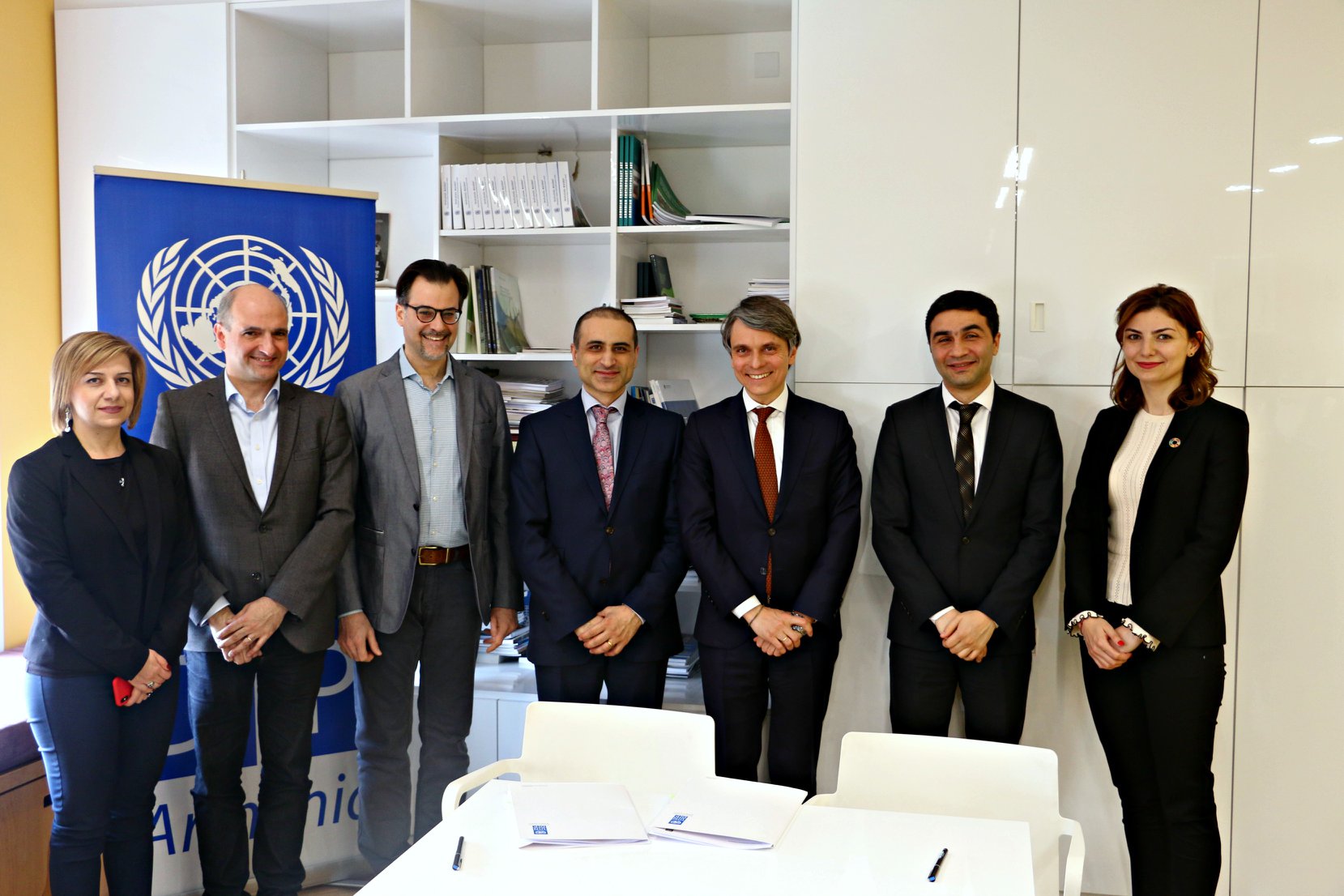 01/04/2019 21:55
Granatus Ventures set to launch new global fund with the support of UNDP targeting SDG oriented tech ventures
Today Granatus Ventures signed an agreement with UNDP in Armenia to establish and manage the Granatus Tech4SDG Fund. The Fund, with a target size of USD 40 million, will make investments in technology-driven ventures globally that demonstrate strong potential for social and environmental impact.
This initiative addresses the investment gap necessary to achieve the UN Sustainable Development Goals (SDGs) by 2030. UNDP will act as a Sustainability Partner, sharing best practices in impact management and the application of internationally accepted Environmental, Social and Governance (ESG) standards across the investment process. UNDP will also provide financial support to structure the Fund, and assist in the fundraising process and in sourcing relevant deal flow across key markets.
Granatus Ventures in turn commits to contribute to UNDP's efforts to accelerate the development of Armenia's impact investment ecosystem aimed at achieving SDG goals. The Granatus Tech4SDG Fund aims to leverage rapidly developing technologies and engineering talent to maximise the social and environmental impact and mitigate ESG risks of its investments.
AMD Rates
10:00 29/05
Buy
Sell
AMD / USD
482.00
486.00
AMD / EUR
527.00
533.00
AMD / RUR
6.78
6.90
dollars
dollars
ETH/BTC
0.02258015
-1.94%
BCH/BTC
0.02530965
-1.33%
XRP/BTC
0.00002140
-3.08%
LTC/BTC
0.00476372
-1.17%
Molybdenum
18960.00
+0.00%
Dow Jones
25400.64
-0.58%
Hang Seng
23301.36
-0.36%
CBA Interest Rates
Refinancing
Refinancing Rate
5.00
+0.00
Lombard Repo
Lombard Repo Rate
6.50
+0.00
Macroeconomy
CEA
Coefficient of Economic Activity
-1.7%
Ind. Prod.
3
Volume of Industrial Production
585.21
+4.20%
Avg. Salary
2
Average salary
191,623
+9.30%
Services
3
Volume of services
585.44
+0.1%
Construction
3
Volume of construction
54.03
-21.9%
1 - mln AMD, 2 - AMD, 3 - bln AMD