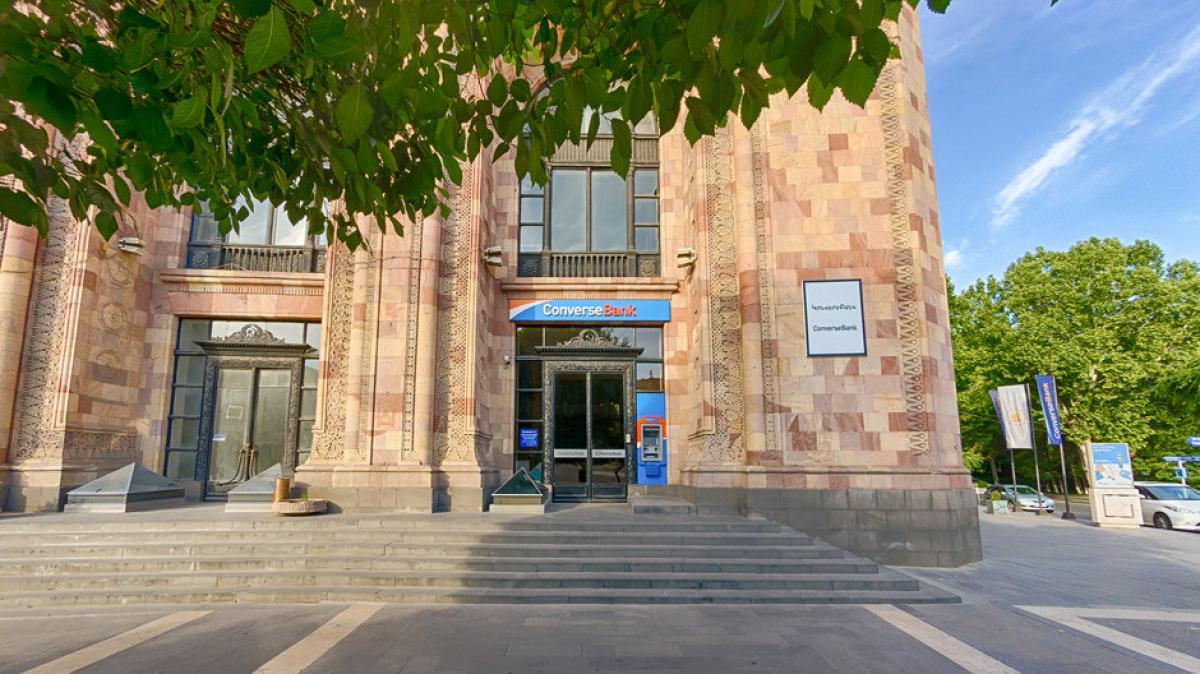 12/02/2018 20:00
Converse Bank is awarded with an International Prize
Converse Bank is presented with "Euro STP Excellence Award 2017" by the leading Belgian bank KBC Bank N.V. owing to the high quality and unprecedented growth of international money transfers.
This prestigious award evidences that the services provided by the Bank are in line with the internationally accepted high quality standards. Processing of transfers is fully automated, not requiring human intervention, thus ensuring maximum speed of transferred funds becoming available to the beneficiary.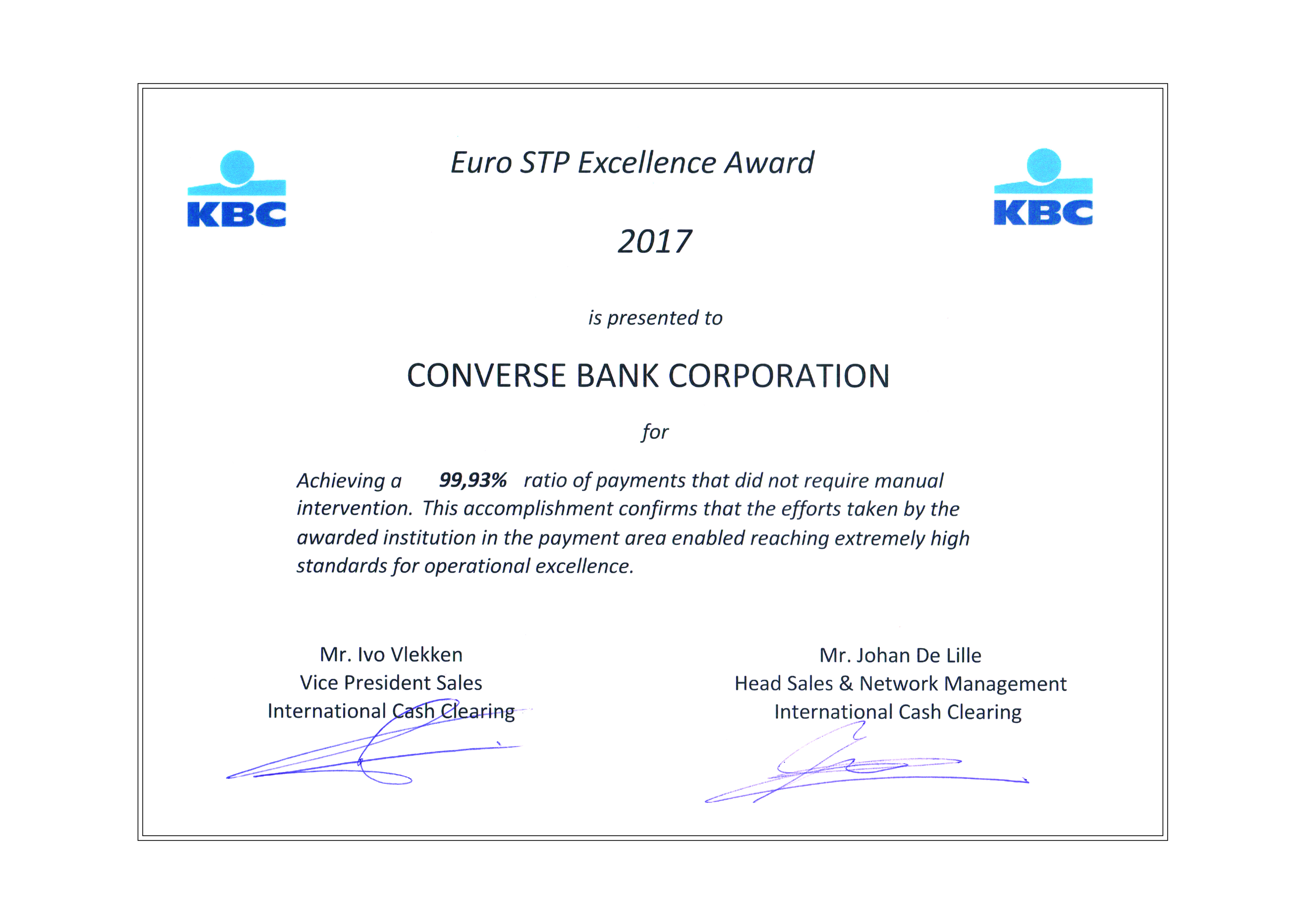 "This is a double achievement for us since in 2017 we managed to retain the high level of quality alongside with significant quantitative growth in remittances via SWIFT system", said Grant Akopian, Financial Director of Converse Bank.
Partnership between KBC Bank N.V. and Converse Bank is for more than 10 years. Banks successfully cooperate both in correspondent relations and trade finance sectors, with each year steadily expanding the scope of interaction.
AMD Rates
08:40 18/09
Buy
Sell
AMD / USD
483.50
485.25
AMD / EUR
564.00
568.00
AMD / RUR
7.07
7.17
dollars
dollars
BTC/USD
6500.0317302
+0.23%
ETH/USD
220.126240052
+2.09%
BCH/USD
452.155375552
+3.74%
XRP/USD
0.2813423376
+1.61%
LTC/USD
56.8494555712
+2.52%
BTC
112,268,710,545
+0.24%
ETH
22,454,765,505
+2.11%
XRP
11,199,976,559
+1.61%
Molybdenum
26000.00
+0.00%
Dow Jones
26062.12
-0.35%
Hang Seng
27084.66
+0.56%
CBA Interest Rates
Refinancing
Refinancing Rate
6.00
+0.00
Lombard Repo
Lombard Repo Rate
7.50
+0.00
Macroeconomy
CEA
Coefficient of Economic Activity
+9.30%
Ind. Prod.
3
Volume of Industrial Production
954.567
+4.30%
Avg. Salary
2
Average salary
168,990
+4.0%
Services
3
Volume of services
933.650
+18.7%
Construction
3
Volume of construction
162.735
+10.4%
1 - mln AMD, 2 - AMD, 3 - bln AMD