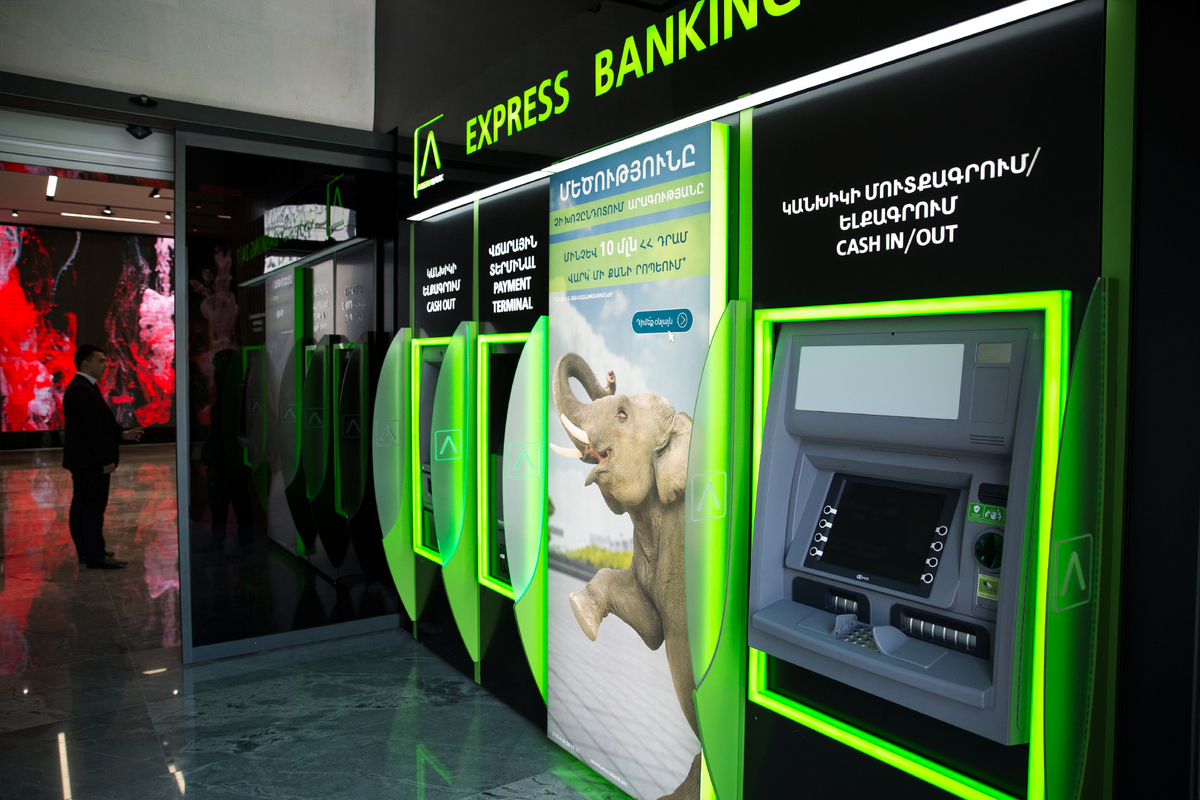 30/11/2018 17:45
Ameriabank Assigned 'B+/B' Ratings with Stable Outlook by S&P Global Ratings
The reputable US-based S&P Global Ratings assigned Ameriabank 'B+/B' long- and short-term issuer credit ratings with stable outlook. Ameriabank is the first Armenian company rated by S&P Global Ratings. So far, S&P Global Ratings has not assigned a sovereign rating to the Republic of Armenia.
According to S&P Global Ratings, the Armenian sovereign's creditworthiness reflects a constraint on the ratings on Ameriabank. Meaning that Ameriabank's stand-alone credit profile (SACP) rated 'bb-' is one notch higher than its final 'B+' long-term rating.
Ameriabank's creditworthiness reflects the bank's position as the largest bank in Armenia, and S&P Global Ratings' expectation that it will maintain its leading position in the market and its capitalization will strengthen over the next 24 months, supported by stable profits.
The stable outlook over rating horizon of the next 12 months reflects S&P Global Ratings' prediction that the bank's business and financial profiles will remain stable, supported by its solid market position and improving economic prospects in Armenia.
S&P Global Ratings expects the banking system in Armenia to be stable, with no apparent market distortions. The trend for industry risk is also considered to be stable.
In the rating, the agency sees credit risk as a weakness for the Armenian banking sector, taking into consideration much higher than peers' average level of loans in foreign currency, in particular to unhedged retail borrowers and companies, and still-developing judicial and legal systems. S&P Global Ratings consider the economic risk trend for the banking sector in Armenia as stable.
S&P Global Ratings also mentions that Ameriabank has reported good profitability over the past six years, with an average return on assets of 1.4%. The bank's cost-to-income ratio was 40% at year-end 2017, comparing well with that of local and international peers.
In S&P Global Ratings' view Ameriabank is well positioned to retain its leading market positions in Armenia, in light of the favorable and improving macroeconomic environment, and supported by its professional management team and a wealthy controlling shareholder with significant experience in banking and the financial sector.
Ucom
- broadband connection starting at AMD 6,000
AMD Rates
10:00 19/01
Buy
Sell
AMD / USD
484.00
486.00
AMD / EUR
550.00
554.00
AMD / RUR
7.28
7.37
dollars
dollars
BTC/USD
3597.98814948
-4.18%
ETH/USD
117.501982593
-6.67%
BCH/USD
123.057929469
-6.42%
XRP/USD
0.3210647932
-3.78%
LTC/USD
31.2210078667
-5.60%
BTC
62,938,750,378
-4.16%
ETH
12,277,506,131
-6.64%
XRP
13,176,629,174
-3.78%
Molybdenum
26000.00
+0.00%
Dow Jones
24706.35
+1.38%
Hang Seng
27090.81
+1.25%
CBA Interest Rates
Refinancing
Refinancing Rate
6.00
+0.00
Lombard Repo
Lombard Repo Rate
7.50
+0.00
Macroeconomy
CEA
Coefficient of Economic Activity
+5.70%
Ind. Prod.
3
Volume of Industrial Production
1,563.398
+4.10%
Avg. Salary
2
Average salary
168,799
+3.90%
Services
3
Volume of services
1,583.272
+18.40%
Construction
3
Volume of construction
335,746
+5.50%
1 - mln AMD, 2 - AMD, 3 - bln AMD