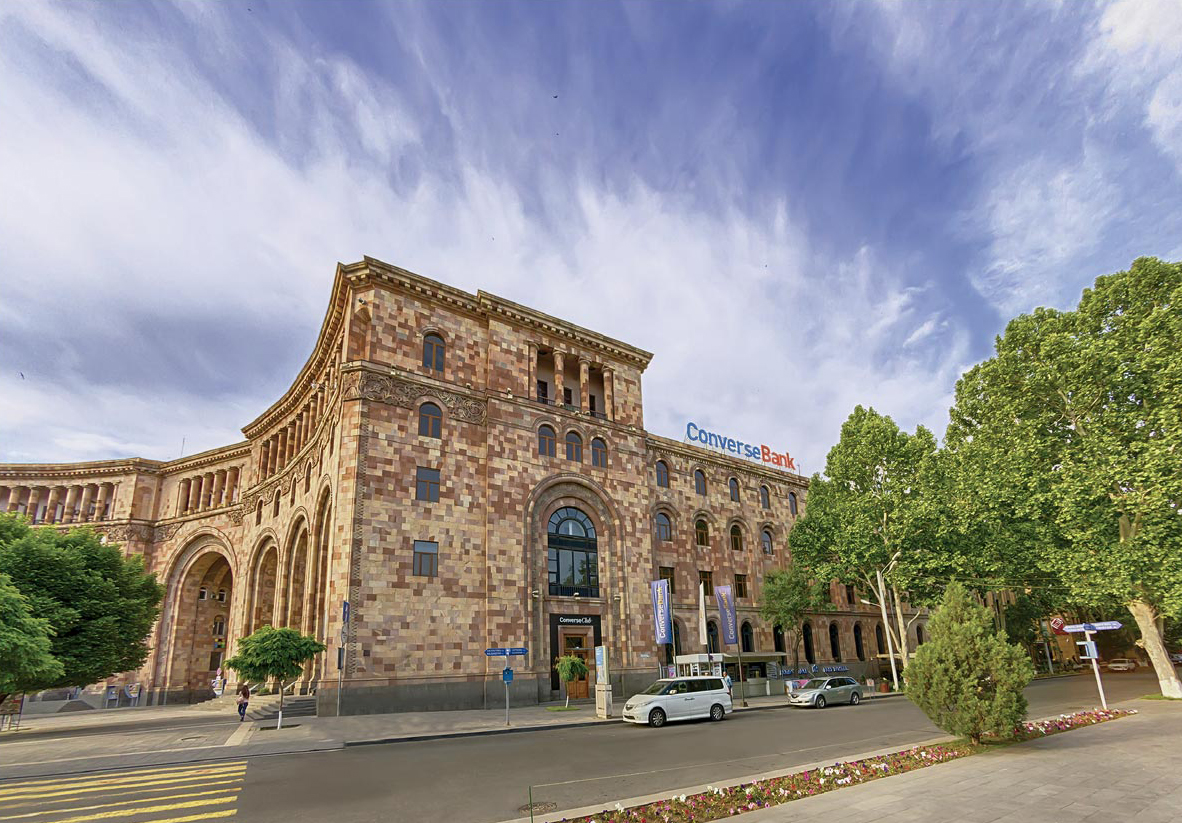 31/05/2019 20:49
Converse Bank offers "Bridge" short-term SME lending product
Converse Bank offers the "Bridge" product, allowing SMEs operating in different spheres to receive up to 12 months lending for replenishment or short-term liquidity financing. Lending is provided in three currencies - AMD, USD and EURO.
"Bridge" loan is one of the best short-term financing tools for small and medium-sized enterprises, which differs from similar offers in the market, first of all, with flexibility. It allows the customer to plan the revenue and, accordingly, select the repayment period. The shorter it is, the lower the interest rate. In case of full repayment of the sum in the first quarter, the annual interest rate is 10% in AMD, 6% in USD and 5% in Euro.
After lending, the customer may wish to extend the repayment period up to 48 months.
It was also mentioned that at the initial stage of lending no visit to Converse Bank is required. The required consultation will be provided by the Bank employees within the framework of their visit to SME.
Further details are available at https://www.conversebank.am/en/BRIDGELOAN/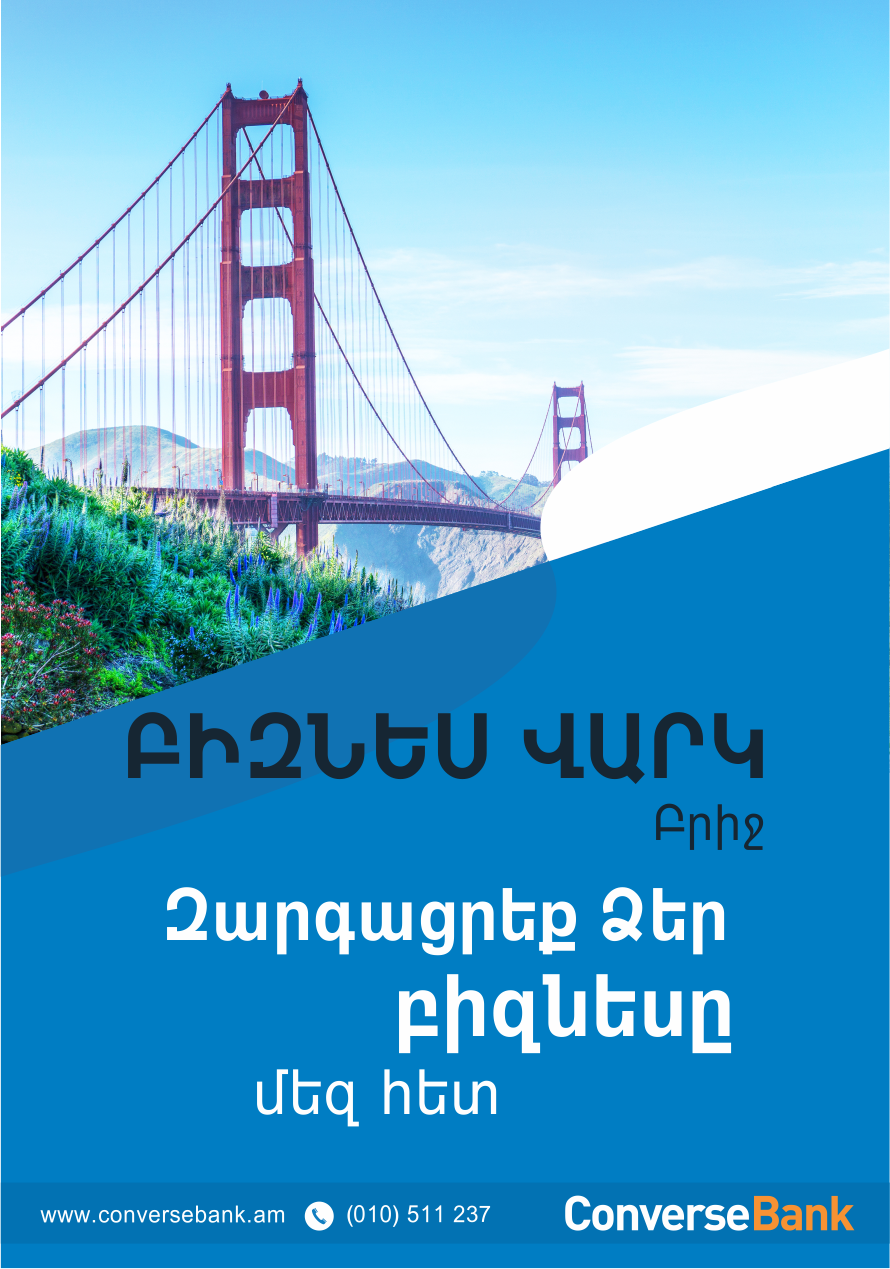 AMD Rates
10:08 21/09
Buy
Sell
AMD / USD
475.50
477.50
AMD / EUR
525.00
529.00
AMD / RUR
7.41
7.51
dollars
dollars
BTC/USD
10203.9317505
+0.02%
ETH/USD
218.102729673
+0.02%
BCH/USD
319.500318472
+0.24%
XRP/USD
0.2957523795
+1.01%
LTC/USD
75.721596654
+0.95%
BTC
183,125,116,259
+0.02%
ETH
23,514,918,987
+0.02%
XRP
12,733,622,435
+1.01%
Molybdenum
26081.00
+0.00%
Dow Jones
26935.07
-0.59%
Hang Seng
26435.67
-0.13%
CBA Interest Rates
Refinancing
Refinancing Rate
5.50
+0.00
Lombard Repo
Lombard Repo Rate
7.00
+0.00
Macroeconomy
CEA
Coefficient of Economic Activity
+6.80%
Ind. Prod.
3
Volume of Industrial Production
1,079
+8.40%
Avg. Salary
2
Average salary
178,325
+5.90%
Services
3
Volume of services
1,086.4
+15.2%
Construction
3
Volume of construction
166.7
+4.50%
1 - mln AMD, 2 - AMD, 3 - bln AMD