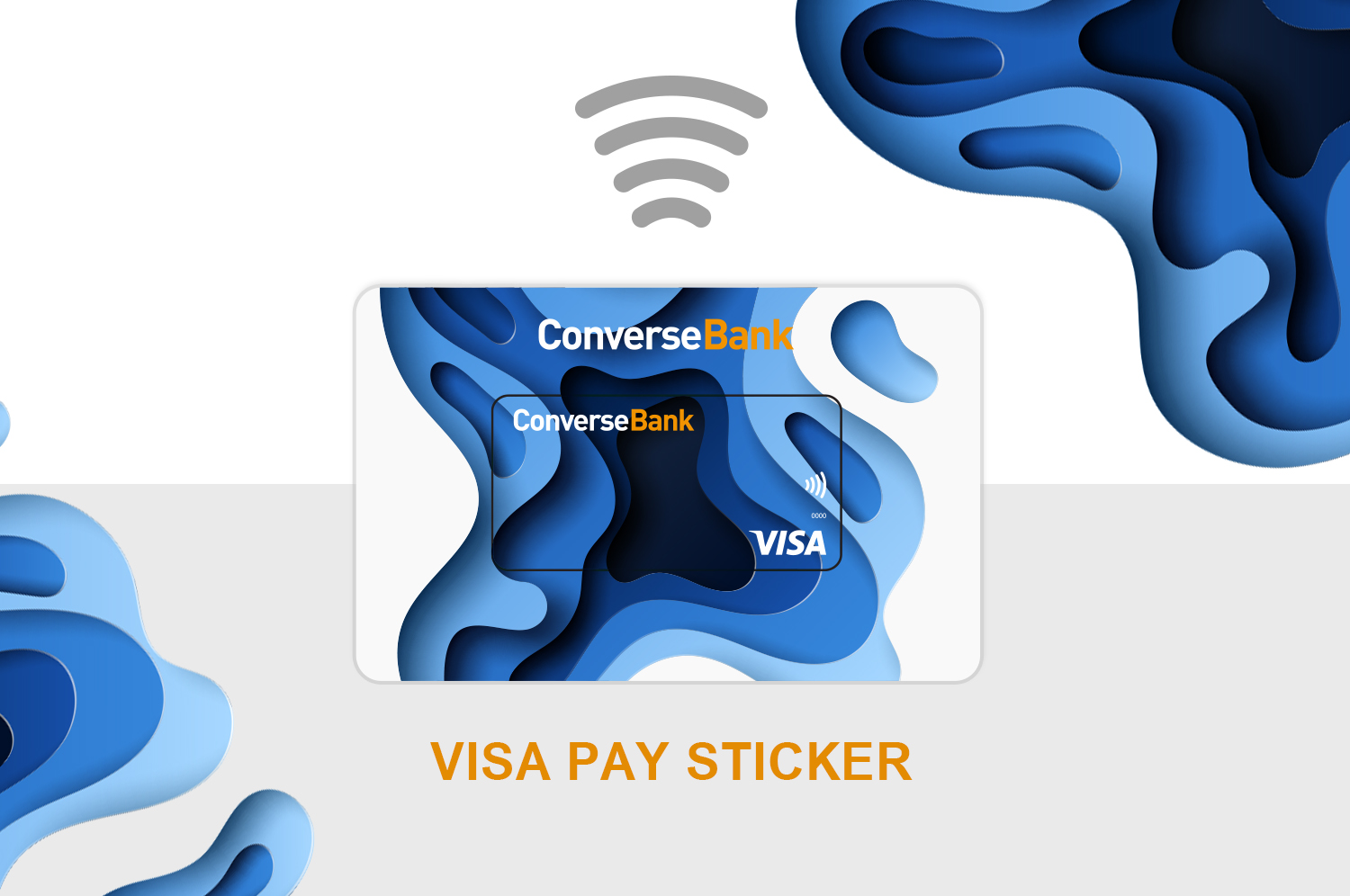 16/10/2019 18:39
New Offers by Converse Bank to its Clients: Now, Visa Pay Stickers, in the near future Mini FOBs
Converse Bank expands the options of non-cash payments and comes up with another interesting offer.
In particular, the Bank offers its customers to use Visa Pay Stickers in addition to payment cards. These are VISA CLASSIC-type contact-free card stickers attached to the main card, which can be labeled to phones or other accessories and used for contact-free purchases / payments, as well as cash withdrawals. For transactions or purchases with Visa Pay Sticker in the amount of up to AMD 10,000 / equivalent in foreign currency, no PIN code is required.
Multiple Visa Pay Stickers can be attached to one payment card. The stickers may be obtained at the Bank branches, and soon will be also available online via the Bank's web page.
Converse Bank will soon come up with another unprecedented offer, by providing Mini FOBs to its clients. A Mini FOB is a small contact-free card of VISA CLASSIC type attached to the main card, and it will be provided by the Bank together with its accessories. The application is the same as in case with the stickers.
Both the stickers and the Mini FOB can be used in Armenia as well as abroad. They can be blocked in case of loss.
Ucom
- broadband connection starting at AMD 6,000
AMD Rates
09:47 16/11
Buy
Sell
AMD / USD
477.50
479.00
AMD / EUR
525.00
529.00
AMD / RUR
7.44
7.48
dollars
dollars
BTC/USD
8631.41413158
-0.93%
ETH/USD
183.946526144
-1.32%
BCH/USD
275.161016
-2.00%
XRP/USD
0.2662829274
-1.11%
LTC/USD
59.4839163116
-0.16%
BTC
155,782,455,248
-0.92%
ETH
19,968,924,756
-1.31%
XRP
11,529,646,474
-1.11%
Molybdenum
19180.00
+2.35%
Dow Jones
28004.89
+0.80%
Hang Seng
26326.66
+0.01%
CBA Interest Rates
Refinancing
Refinancing Rate
5.50
+0.00
Lombard Repo
Lombard Repo Rate
7.00
+0.00
Macroeconomy
CEA
Coefficient of Economic Activity
+7.10%
Ind. Prod.
3
Volume of Industrial Production
1,444.4
+9.70%
Avg. Salary
2
Average salary
178,633
+5.90%
Services
3
Volume of services
1,476.8
+15.50%
Construction
3
Volume of construction
251,836
+4.40%
1 - mln AMD, 2 - AMD, 3 - bln AMD