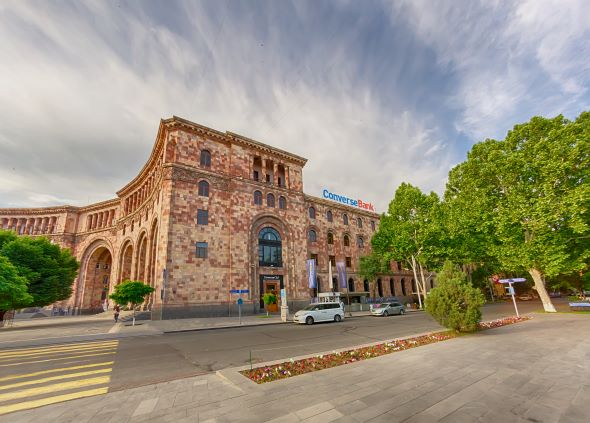 18/02/2020 17:56
Global Finance recognizes Converse Bank as the Best Trade Finance Provider in Armenia
Converse Bank has been announced the "Best Trade Finance Provider 2020 in Armenia" by the prestigous Global Finance Magazine at the 13th BAFT Global Annual Meeting in London.
Presentation of the award speaks of Converse Bank's outstanding achivements in the sphere of trade finance evidenced by the remarkable growth in the volume and quantity of transactions and the broad geographical coverage.
Among winners of "Best Trade Finance Provider 2020" award are Commerzbank AG (Germany), Raiffeisen Bank International (Austria), KBC Bank (Belgium), Citibank (USA), Societe Generale (France) and other leading banks. To see the full list of banks awarded by Global Finance visit https://www.gfmag.com/magazine/february-2020/2020-worlds-best-trade-finance-providers
It is worth mentioning that during the recent years Converse Bank has been presented with several honorary awards in this sphere: the "Deal of the Year-Green Trade" by the EBRD and the "Trade Finance Award 2018" by Commerzbank AG, among others.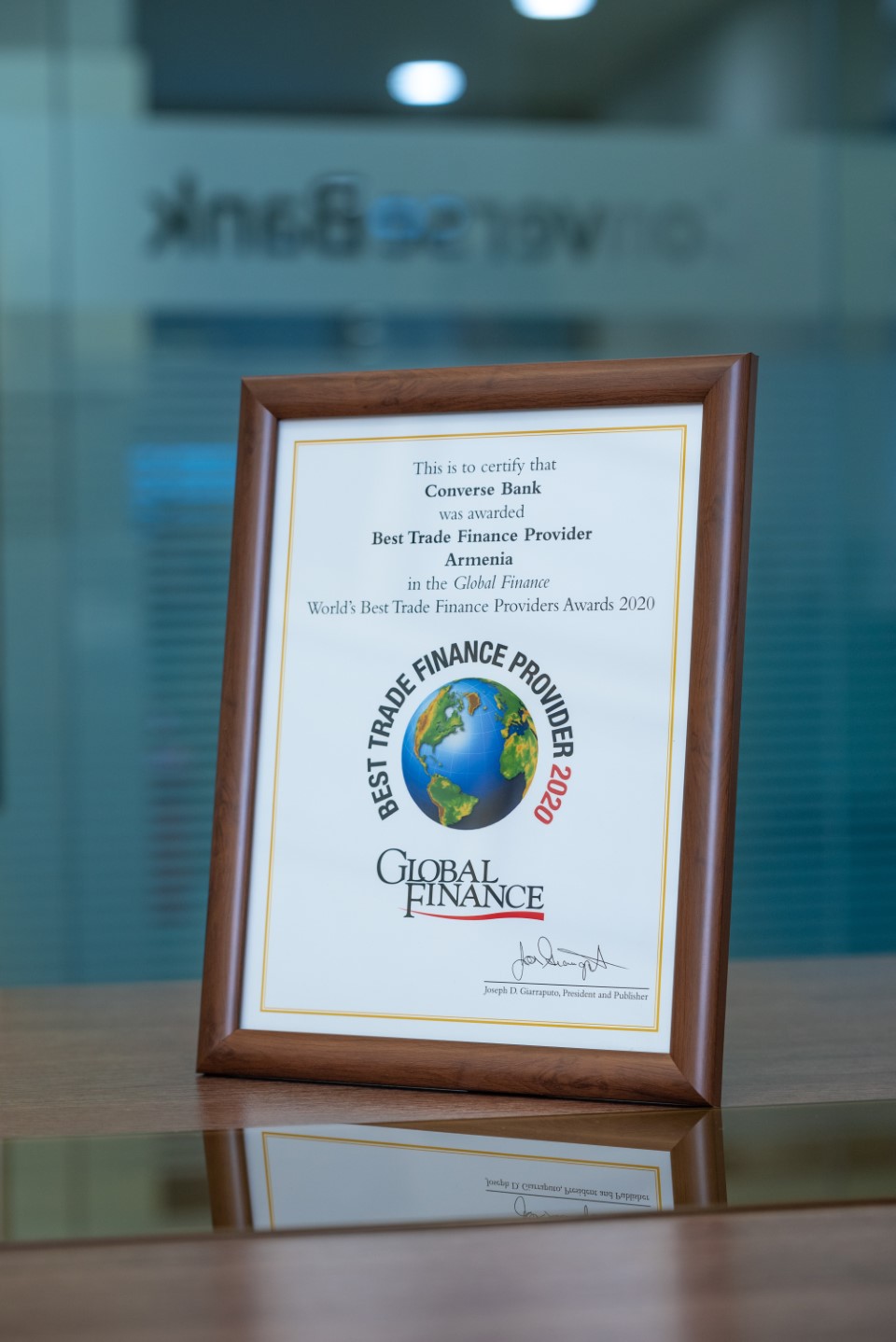 AMD Rates
10:00 04/04
Buy
Sell
AMD / USD
500.00
503.00
AMD / EUR
540.00
544.00
AMD / RUR
6.48
6.65
dollars
dollars
ETH/BTC
0.02124698
+0.29%
BCH/BTC
0.03414226
-2.29%
XRP/BTC
0.00002623
-1.21%
LTC/BTC
0.00597115
+0.23%
Molybdenum
17924.00
-0.61%
Dow Jones
21052.53
-1.69%
Hang Seng
23749.12
+2.21%
CBA Interest Rates
Refinancing
Refinancing Rate
5.25
+0.00
Lombard Repo
Lombard Repo Rate
6.75
+0.00
Macroeconomy
CEA
Coefficient of Economic Activity
+8.90%
Ind. Prod.
3
Volume of Industrial Production
299.57
+15.30%
Avg. Salary
2
Average salary
190,468
+10.4%
Services
3
Volume of services
305.24
+11.20%
Construction
3
Volume of construction
26.97
+5.80%
1 - mln AMD, 2 - AMD, 3 - bln AMD