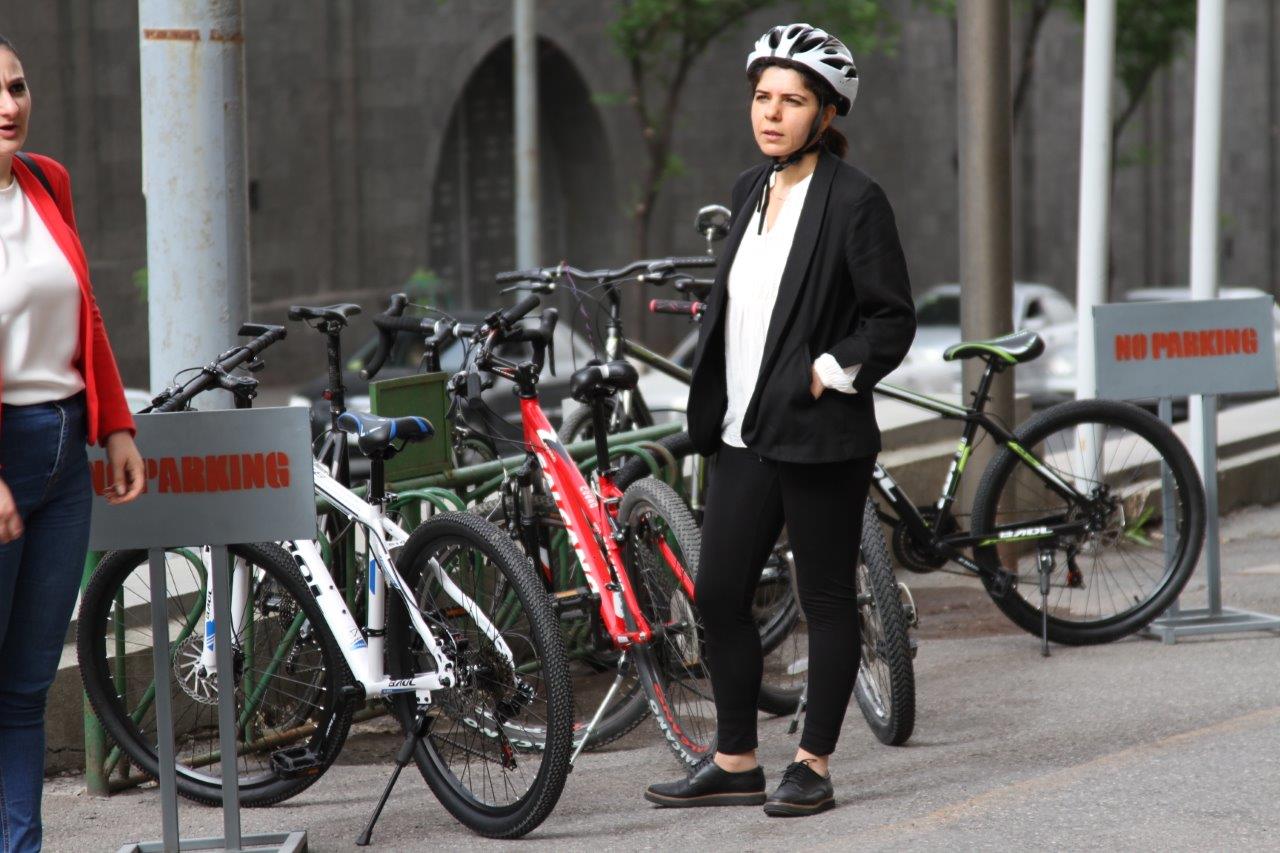 22/05/2017 18:48
VivaCell-MTS: Going to Work by Bike
The growing number of bicyclists on the Yerevan streets is not only a new trend but also an important step for building sustainable and healthy society. The number of these vehicles starts to increase in Armenia. However, still smaller percent of people rides bikes to the workplace. In different countries of the world, May is officially celebrated as the "Bike to Work" month and many people arrive to their workplace on bicycles. Biking has its benefits both for an individual and the society, as well as for the environment and communities. Indeed, biking can become the new breakthrough in solving important health and environmental issues in Armenia.
The increase in cyclists' number can have its direct positive impact on the environmental protection. Along with the reduction in the number of automobiles, the quantity of greenhouse gas emissions to the environment will be also reduced. This is an advantage also for urban areas and cities, particularly, for residents of Yerevan. Bike riding is the most convenient way to avoid the everyday traffic jams, especially in the hot summer season. Biking is also beneficial in terms of saving time and money. It is a good option for a morning workout, which promotes a healthy lifestyle for office workers during the day.
A group of VivaCell-MTS employees joined the international "Bike to Work" day and started their morning routine with cycling. They arrived to their workplace, VivaCell-MTS Headquarters on their own bikes. The Company highly values this kind of approach towards the environmental protection.
"Every good initiative is worth implementation, and therefore, it needs all the support and encouragement. We value the responsible approach of our employees toward the environment and own health. The availability of parking spaces for bicycles next to the headquarters, is a necessary precondition to promote bike-to-work idea among our employees and to be a role model for the society", VivaCell-MTS General Manager Ralph Yirikian said.
On the same day, VivaCell-MTS employees, who were eager to learn driving a bicycle, were transported to Victory Park, where special masterclass lessons were provided to them by their colleagues.
Ucom
- broadband connection starting at AMD 6,000
AMD Rates
10:00 15/12
Buy
Sell
AMD / USD
484.00
485.50
AMD / EUR
549.00
553.00
AMD / RUR
7.27
7.37
dollars
dollars
BTC/USD
3411.83467834
-0.91%
ETH/USD
89.0434501794
-0.78%
BCH/USD
97.607306947
-4.38%
XRP/USD
0.3030557249
-0.59%
LTC/USD
23.9556628897
-2.18%
BTC
59,434,627,518
-0.90%
XRP
12,403,150,534
-0.59%
Molybdenum
26000.00
+0.00%
Dow Jones
24100.51
-2.02%
Hang Seng
26094.79
-1.62%
CBA Interest Rates
Refinancing
Refinancing Rate
6.00
+0.00
Lombard Repo
Lombard Repo Rate
7.50
+0.00
Macroeconomy
CEA
Coefficient of Economic Activity
+6.00%
Ind. Prod.
3
Volume of Industrial Production
1,408.751
+4.5%
Avg. Salary
2
Average salary
168,518
+3.70%
Services
3
Volume of services
1,426.759
+18.50%
Construction
3
Volume of construction
288,754
+6.50%
1 - mln AMD, 2 - AMD, 3 - bln AMD