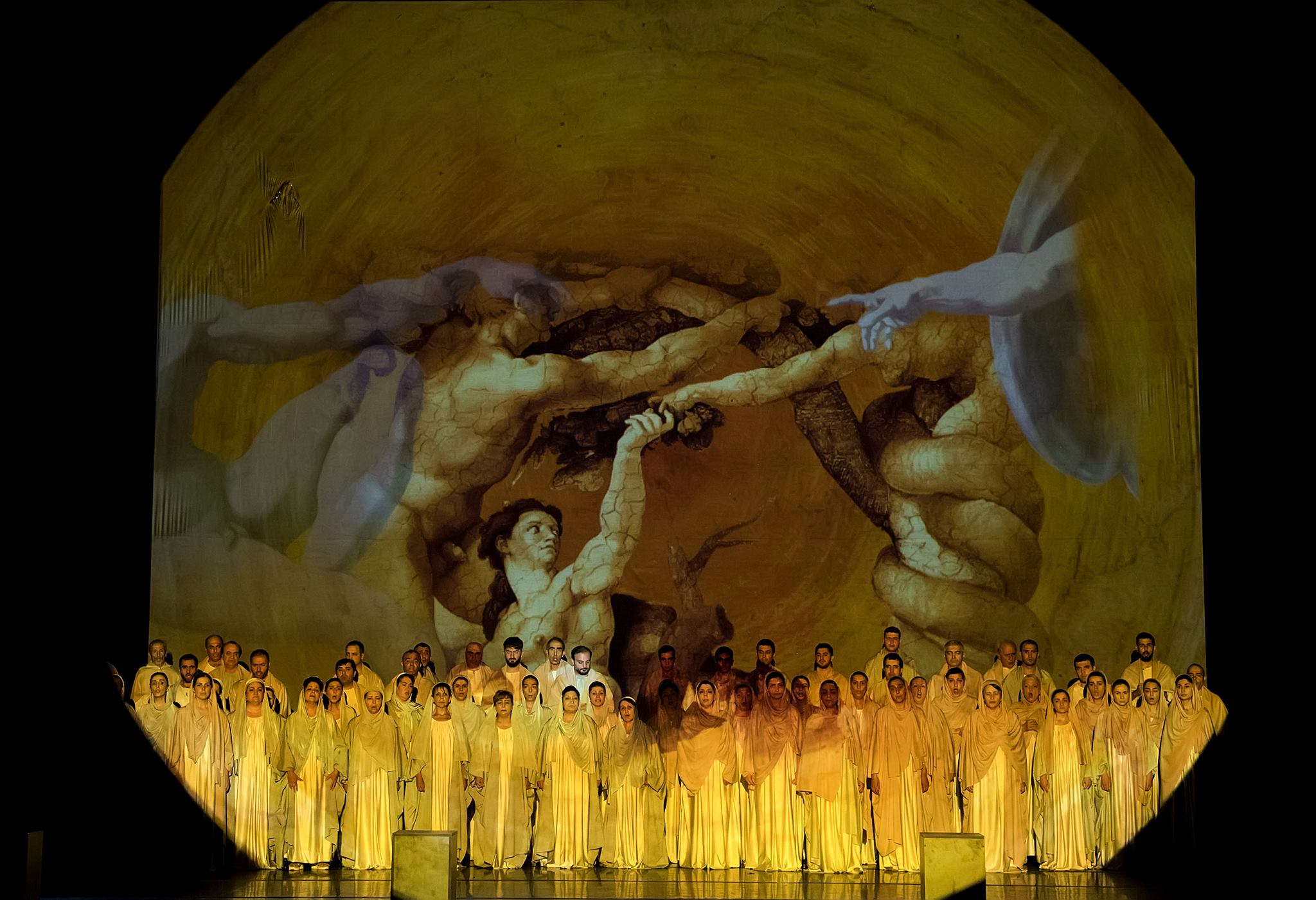 15/09/2017 17:36
Ardshinbank is the General Sponsor of the Unprecedented Mega-Show "The Last Judgement"
Ardshinbank is the general sponsor of the exceptional mega show "The Last Judgement". Yesterday's evening was marked with the outstanding premiere of the "The Last Judgement" at Armenian National Academic Theatre of Opera and Ballet named after A. Spendiaryan which came to life thanks to the special technologies donated by the Bank as well. For the first time in Armenia, it was possible to stage a 3D animation show with special lights.
"Yesterday was filled with indescribable, exceptional and very impressive feelings. The Armenian audience witnessed a unique and innovative presentation of the performance, and I am more than convinced that the impressions and positive feelings will haunt them for a long time. It is a great honor for us not only to be a leader in the financial and banking sector, but also to support initiatives that are unique in their kind and that will form part of the cultural history," said Armen Gasparyan, Strategic Development Director at Ardshinbank.
Under the heading "The Last Judgment," J. Verdi's REQUIEM was presented by the famous Italian visual director Paolo Micciche, accompanied by 3D animation of Michelangelo's Sistine Chapel. The special guest of the performance is mezzo-soprano Eleni Matos from the USA, who has recently performed Verdi's Requiem during an event dedicated to the memory of Maria Callas in Greece.
"The Last Judgement" became a reality also thanks to the efforts and contribution of the artistic director of the theater Constantine Orbelian and the REC music foundation.
-----------
Ardshinbank is the second largest bank in Armenia with one of the broad sales networks comprising of 64 branches. Ardshinbank is the only private entity in Armenia with assigned ratings from two international major rating agencies (Moody's and Fitch) equal to the rating of the Republic of Armenia
AMD Rates
10:14 24/02
Buy
Sell
AMD / USD
480.00
482.00
AMD / EUR
589.00
594.00
AMD / RUR
8.46
8.55
dollars
dollars
Platinum
15298.09
-121.69
Molybdenum
16000.00
+0.00%
Dow Jones
25309.99
+1.39%
Hang Seng
31267.17
+0.97%
CBA Interest Rates
Refinancing
Refinancing Rate
6.00
+0.00
Lombard Repo
Lombard Repo Rate
7.50
+0.00
Macroeconomy
CEA
Coefficient of Economic Activity
+10.2%
Ind. Prod.
3
Volume of Industrial Production
128.255
+13.9%
Avg. Salary
2
Average salary
198,816
+10.2%
Services
3
Volume of services
111.445
+15.2%
Construction
3
Volume of construction
9.334
+19.7%
1 - mln AMD, 2 - AMD, 3 - bln AMD