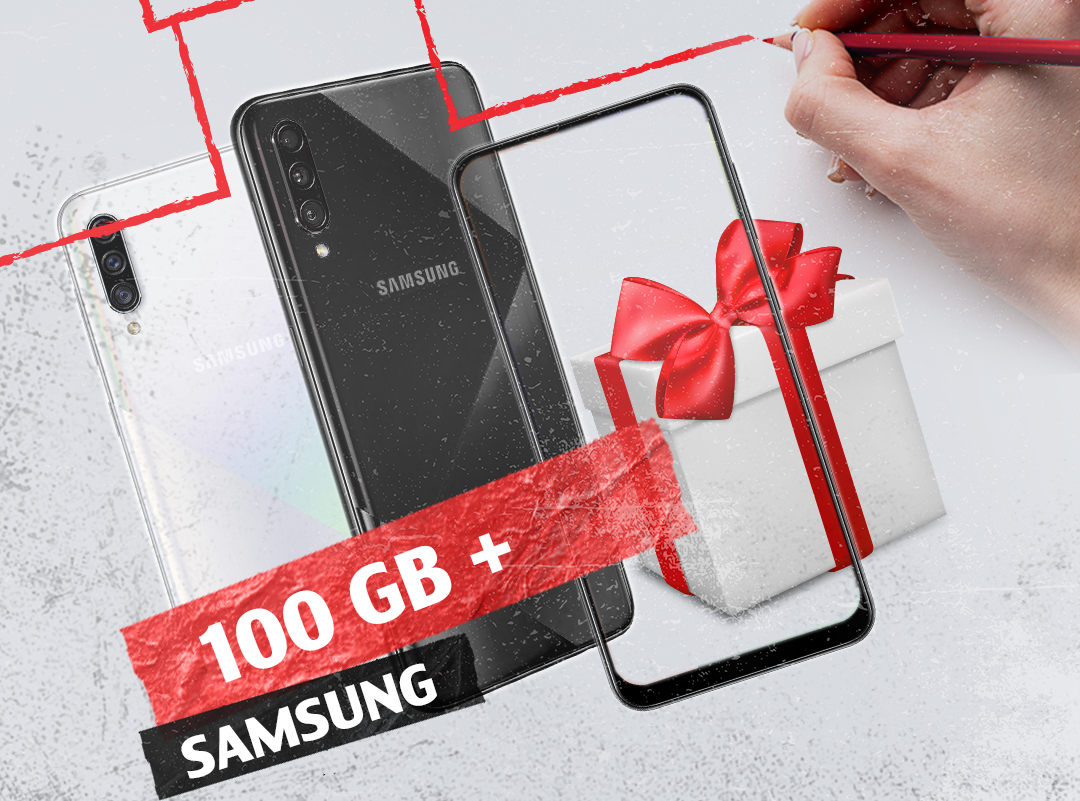 02/03/2020 13:07
100 GB of Internet and Y tariff plan, when buying a number of Samsung Galaxy smartphone models at Viva-MTS
Prior to spring season, get 100 GB of Internet for two months and a chance to use "Y" tariff plan for 30 days, when buying a number of "Samsung" smartphone models at Viva-MTS service centers.
Offered models:
Samsung Galaxy A20 - 103,900 AMD
Samsung Galaxy A20s (2019) - 103,900 AMD
Samsung Galaxy A30 32 GB - 127,900 AMD
Samsung Galaxy A30s 32 GB (2019) - 111,900 AMD
Samsung Galaxy A30s 64 GB (2019) - 127,900 AMD
Samsung Galaxy A40 (2019) - 143,900 AMD
Samsung Galaxy A50 64 GB (2019) - 143,900 AMD
Samsung Galaxy A50 128 GB - 159,900 AMD
The devices can be purchased both in cash and by installment.
The offer is valid till March 31, 2020 (inclusively).
To remind "Y" tariff plan includes:
- Unlimited opportunity to use the apps: Snapchat, Instagram, Facebook, Viber, WhatsApp, Messenger, Zangi, Telegram
- 5 GB Internet
- 400 on-net minutes, to RA networks, to Artsakh networks, US and Canada, to MTS Russia
- 10 000 on-net minutes after consuming the 400-minute package
- 300 SMS to RA GSM networks
To remind, till March 31, 2020 (inclusively) all subscribers of "Y" tariff plan can make unlimited online shopping on "Amazon", "AliExpress", "Alibaba", "Taobao" and "eBay" apps and websites within 30 day validity period of their packages.
Notes
- The 100 GB data bundle validity period is 2 months.
- The subscriber first consumes the 5 GB Internet-package provided by "Y" tariff plan, then provided 100 GB Internet. After consumption of the 5 GB and 100 GB Internet packages during the 30-day validity period of "Y" tariff plan, in case of availability of at least AMD 100 on the account balance, an additional 500 MB daily package is automatically activated.
- When using embedded unlimited applications and websites in the active period of "Y" tariff plan the MBs of the Internet within the packages and the 100 GB package are not consumed.
For more information, please visit www.mts.am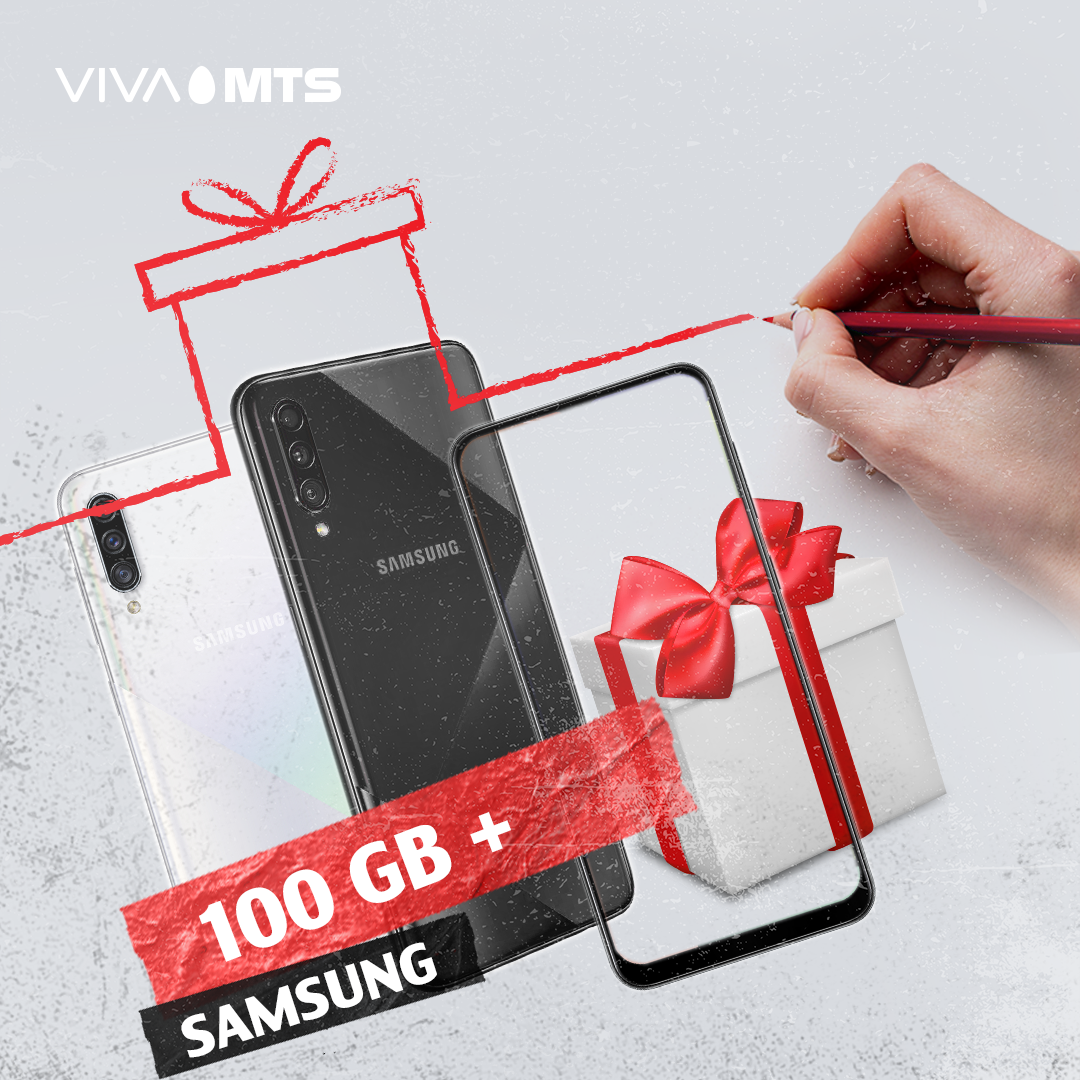 Viva-MTS (MTS Armenia CJSC) is Armenia's leading telecommunications operator, having the widest network reach and spreading a wide range of Voice and Data services all across Armenia. Having the best of the Armenian people interest at heart since its launch on 1st July 2005 and in a short period of time Viva-MTS has managed to build a nationwide network and a considerable customer base. Viva-MTS drives innovation and aims at always being at the forefront of any development serving the Armenian mobile communications market. The company follows the guidance provided by ISO 26000 (International Standard of Social Responsibility) and ISO/IEC 27001:2013 (Information Security Management System). For more information visit www.mts.am
Mobile TeleSystems PJSC ("MTS") is the leading telecommunications group in Russia and the CIS, offering mobile and fixed voice, broadband, pay TV as well as content and entertainment services in one of the world's fastest growing regions. Including its subsidiaries, the Group services over 86.8 million mobile subscribers in Russia, Armenia and Belarus. Since June Y2000, MTS' Level 3 ADRs have been listed on the New York Stock Exchange (ticker symbol MBT). Additional information about the MTS Group can be found at: www.mtsgsm.com
Ucom
- broadband connection starting at AMD 6,000
AMD Rates
09:48 30/05
Buy
Sell
AMD / USD
482.00
485.00
AMD / EUR
536.00
540.00
AMD / RUR
6.84
7.04
dollars
dollars
ETH/BTC
0.02491961
+10.36%
BCH/BTC
0.02543770
+0.51%
XRP/BTC
0.00002139
-0.05%
LTC/BTC
0.00480904
+0.95%
Molybdenum
18805.00
-0.82%
Dow Jones
25383.11
-0.07%
Hang Seng
23732.52
+1.85%
CBA Interest Rates
Refinancing
Refinancing Rate
5.00
+0.00
Lombard Repo
Lombard Repo Rate
6.50
+0.00
Macroeconomy
CEA
Coefficient of Economic Activity
-1.7%
Ind. Prod.
3
Volume of Industrial Production
585.21
+4.20%
Avg. Salary
2
Average salary
191,623
+9.30%
Services
3
Volume of services
585.44
+0.1%
Construction
3
Volume of construction
54.03
-21.9%
1 - mln AMD, 2 - AMD, 3 - bln AMD